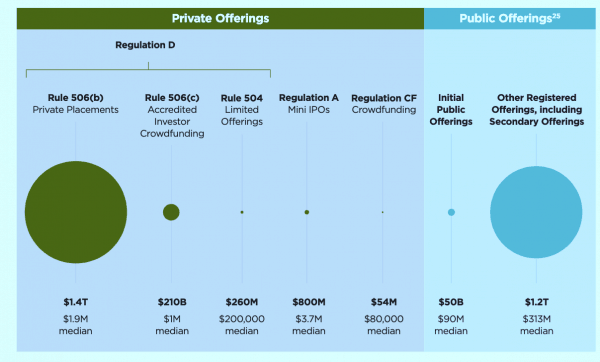 Last week, the Securities and Exchange Commission (SEC), Small Business Capital Formation Advisory Committee published several letters regarding recommendations to the Commission pertaining to the concept release on regulatory harmonization. A specific letter was posted regarding updates necessary for Reg CF as well as a missive advocating on behalf of a logical update to the definition of an accredited investor. The SEC has since proposed updated rules for an Accredited Investor – one that broadens access to more private securities offerings and offering a sophistication qualification – far more logical than the current wealth metric.
Another letter was submitted by the Committee focusing specifically on harmonization including Reg D.
In the world of policy, there are several truisms.
One, is that transparency and the light of day is frequently the best vaccination against nefarious acts.
Two, simple is always better – but simple does not mean easy.
Three, do no harm.
It is this last principle that is too frequently tossed to the side. Send policymakers to Washington, DC and the first thing they want to do is create new rules and regulations – right?
In a brief letter addressed to the Chairman of the Commission, Jay Clayton, the Committee told the SEC to do no harm when it comes to Reg D 506b:
"The elements of the current exempt offering framework that are functioning well should be maintained, and therefore, the Commission should "do no harm" to Rule 506(b) of Regulation D."
The Reg D market is huge. Its popularity and size are a testament to the effectiveness of the exemption's ability to match capital with early-stage firms in need of funding.
The SEC Office of the Advocate for Small Business Capital Formation recently put a number to how large Reg D is:
Reg D 506b is a 1.4 trillion market
Its sister exemption Reg D 506c is considerably smaller at just $210 billion.
To put this into perspective, registered offerings, including secondary placements, are less than Reg D at $1.2 trillion.
Reg D 506c is the crowdfunding variant where issuers may generally solicit which is SEC speak for promoting or advertising. This exemption is not as popular as it could be because investors need to hand over their taxes or other information to prove they are accredited. They also need to do it on a rolling basis – not just one time. Who wants to do that?
Reg D 506b is the exemption of choice that most promising early-stage firms utilize due to its light-touch approach and low cost. In brief, it works – so please do not break it. A deleterious change could undermine the innovation economy as well as overall economic growth.
The Committee is all for regulatory harmonization asking the Commission to pursue a framework that is "clear, concise, and effective." It should be simple and easy to understand too.
The SEC concept release and mission to harmonize the capital markets is an admirable project for the Commission to pursue but the jury is out on what will be the eventual outcome. Hopefully, the end result will be an improvement. The rational update to the definition of an accredited investor is an excellent first step.
---
SEC SBCFAC recommendation-harmonization-general-principles (1)

---
Sponsored Links by DQ Promote