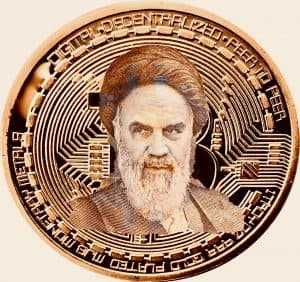 "The Muslim world should be designing measures to save themselves from the domination of the United States dollar and the American financial regime," Iranian president Hassan Rouhani told leaders from the Muslim world gathered at the Kuala Lumpur Summit in Kuala Lumpur, Malaysia, Thursday, Dec. 19.
Leaders from Turkey, Iran, Qatar, Indonesia and Malaysia were present at the summit, which, U.S. News reports, "aims to identify problems that affect the Muslim world."
Absent from the conference were leaders from Saudi Arabia, who reportedly, "snubbed the meeting because it was not held under the Saudi-based Organization of Islamic Cooperation."
Saudi Arabia and Iran are also "bitter rivals" unlikely to cooperate informally. Leaders from Indonesia and Pakistan were also absent.
Rouhani said the U.S. has used economic sanctions as its "main tools of domineering hegemony and bullying."
He, therefore, "suggested the creation of a special banking and financial system among Muslim nations, using local currencies for trade and giving each other trade privileges to deepen linkages."
According to U.S. News:
"(Rouhani) said rising extremism, as well as challenges such as weak governance, poverty and corruption, are endangering sovereignty and paving the way for Western interference in Syria, Yemen, Afghanistan and other Muslim nations. But if Muslim countries harness their collective strength, they could confront such problems."
He further, "proposed that the conference in Kuala Lumpur establish a joint fund to finance technological cooperation among Muslim nations and set up a joint research center in artificial intelligence and cyberspace."
Turkish President Recep Tayyip Erdogan lamented the amount of conflict in his region and said it serves foreign interests.
"We still haven't made any progress regarding the Palestinian cause, we still can't stop the exploitation of our resources, we still can't say 'stop' to the fragmentation of the Muslim world over sectarianism, that's why," he stated, adding that one-in-three weapons sold globally end up in the Middle East. "The Muslims are using their resources for armament and for conflict and while doing so they are enriching the Western arms dealers."
Malaysian Prime Minister Mahathir Mohamad, who, at 94-years-old is the world's oldest leader, reportedly took a conciliatory tone, saying the conference did not intend to sideline any region.
But he did admit that the actions of radicalized Muslim people have helped generate an "unjustified fear of Islam," a fear that has that has been used to justify attacks against innocent people.
Later at the summit, at a round table discussion that included Erdogan, Rouhani and others, "Dr M" told reporters:
"We are hearing this for the first time — that Iran and Turkey are of the opinion that we should use an alternative to the US dollar…We can use our own currencies or have a common currency."
Mohamad also conceded, "It looks like sometimes when we use the US dollar, there are sanctions that can curb economic development."

The Malaysian president reminded the panelists, Free Malaysia Today states, "that he had proposed an alternative to the US dollar for trade a long time ago and efforts were taken in that direction but there was a reaction from the superpowers."

Here, the Malaysian president refers his 2002 proposal that a gold dinar be used for trade among Muslim nations.

"Their reaction was to stop us from using any other currency because using a country's currency gives power to that country," he stated.

Sponsored Links by DQ Promote