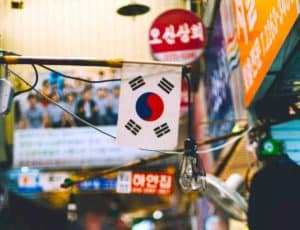 Foreign residents in South Korea will have the option of using the all-digital Kakao Bank and K bank beginning next year, as the country's financial regulators will let consumers use their alien registration cards to open accounts via the internet.
South Korea's financial regulator, the Financial Services Commission (FSC), stated on December 22 that the updated identification rules and guidelines for non-face-to-face money transfers will go into effect on January 1, 2020.
Since Korea's first digital-only bank began operating in 2017, foreign clients have been complaining about the country's outdated identification procedures that make it difficult for business owners to use their alien registration cards to open new digital accounts.
While foreign business owners can use online and mobile banking services by opening accounts at physical locations after providing the relevant documentation, they are reportedly blocked from using internet-only banks that do not have a physical presence.
Foreigners have said that Korea's regulations are discriminatory because the all-digital banks provide competitive interest rates and other types of convenient services, which can only be accessed by locals.
Data provided by the FSC reveals that around 9.2 million accounts were opened last year, without requiring face-to-face or in-person identification. Approximately 7.2 million accounts were opened via the internet in Korea during the first half of this year.
Data from the country's Ministry of Justice reveals that around 2.36 million foreigners were living in South Korea as of 2018, which represents an increase of about 8.6% from 2017.
An FSC spokesperson noted:
"Foreigners have been unable to use their registration cards for non-face-to-face transactions, although the registration cards can be used for face-to-face transactions. We will continue discussions with related institutions to establish an identification system regarding alien registration cards."
The FSC has also permitted corporations to open new accounts without face-to-face identification, but senior management and company employees must submit other documents in order to use the nation's banking services.

Sponsored Links by DQ Promote