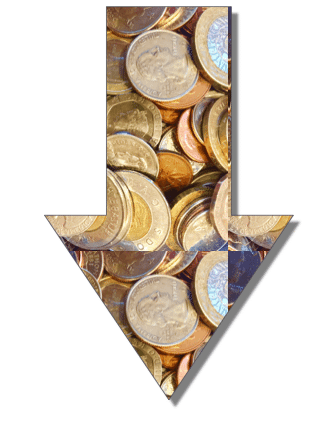 The research division of BitMEX says the vast majority of "IEO" (Initial Exchange Offering) tokens sold this year are now trading well below the price they were listed at and/or sold privately for.
IEOs are regarded by some as a dressed-up version of ICOs (Initial Coin Offerings).
Since they boomed in 2016 and 2017, ICOs have fallen into disrepute thanks to slumping prices and numerous SEC enforcement actions alleging the issuance of unlicensed securities.
While ICOs can be and have been issued by anyone, IEOs are issued by cryptocurrencies exchanges, usually as a type of loyalty token that could appreciate or be converted at a future date into another exchange product or service.
Exchanges and IEO backers hoped IEOs would keep the ICO party going while also possibly boosting trade volumes on exchanges, which rely on fees for part of their revenues.
As well, as issuers of IEO, exchanges were and early backers were possibly vested with a percentage of tokens, which, if a market were established, could be sold off profitably.
To date, only one IEO token has brought returns to retail buyers, BitMEX claims.
That token is Binance's Matic (up 255%). Binance is a large global cryptocurrency exchange now based in Malta with ties to Asia.
Private investors were also enriched by Matic tokens, according to BitMEX, which found that Matics currently trade more than 300% above the private listing price.
Two other Binance IEO's continue to trade profitably for private buyers. These are Bread (129%) and BitTorrent (101%).
For members of the general public, however, Bread is trading 86% below the exchange listing price, and BitTorrent is down 42%.
Every other IEO studied by BitMEX currently sells for much less than the exchange listing price.
The worst performer is Blockcloud by the OKEx exchange, which is now trading 98% below the exchange listing price.
Binance's Gifto is down 97%.
Kucoin's Multivac is down 93%.
Bittrex's Veriblock is also down 93%.
Huobi's TOP coin has slumped 89% below the exchange listing price.
Binance's Fetch AI is down 87%, and Binance's Celer is down 84%.
Huobi's Newton is down 80%.
Finally, Swiss exchange BitMax's Dos Network is down 72%.
BitMEX is a Seychelles-registered cryptocurrency exchange and derivatives platform known for offering 100X leveraged trades.

In November, BitMEX accidentally failed to blind CC customer emails in a mass mail-out and may have exposed the email details of up to 400 000 customers.

Sponsored Links by DQ Promote