China to Enact Personal Information Protection Law and Data Security Law in 2020
On December 20th, the Legislative Affairs Commission of the NPC Standing Committee held its third press conference. According to the Legislative Law of the People's Republic of China, the Standing Committee of the National People's Congress compiles an annual legislative work plan, centering on the tasks of the party and the state, responding to the concerns of the people, and making overall arrangements for legislative work.
As planned, the Standing Committee of the National People's Congress plans to amend the Personal Information Protection Law and the Data Security Law in 2020.
With the rapid development of network information technology and the digital economy, incidents of infringement of citizens' rights and interests due to improper collection, abuse, and leakage of personal information occur from time to time.
Strengthening the protection of personal information through legislation has become a must to protect the privacy and property of citizens, and regulate the healthy and orderly development of the Internet.
In 2019, the Ministry of Industry and Information Technology, the Ministry of Public Security, and the Cyberspace Administration of China continued to combat personal information crimes and strengthen personal information protection. It is believed that with the enactment of the Personal Information Protection Law and the Data Security Law next year, China's personal information protection will enter a new stage. (Source)
Saxo Bank and Geely Set Up Fintech Joint Venture in China
Zhejiang Geely Holding Group's subsidiary Geely Sweden Holding Company (hereinafter referred to as "Geely") and Danish Saxo Bank Limited ("Saxo Bank") announced that the two parties will establish a Fintech joint venture in China, each holding a 50% stake.
The joint venture will be based on Saxo Bank's world-leading financial and regulatory technology capabilities, as well as its more than two decades of experience in providing technology systems and digital services to customers worldwide.
The company will use financial cloud services, big data, artificial intelligence (AI) and other cutting-edge technologies to provide Chinese financial institutions with comprehensive leading-edge technology solutions, especially in the fields of transaction investment, intelligent investment advisory, asset management, risk pricing, and regulatory technology.
Geely will provide full support for the joint venture company's landing and operation in China, especially its localization experience. (Source)
Lufax and Xinye Technology Receive OJK Regulatory Licenses
On December 17th, OJK, Indonesia's financial regulatory agency, was reported to issue several P2P licenses. Two Chinese P2P platforms, Xinye Technology (formally known as ppdai.com) and Lufax, were among the group of receiving the approval.
This is OJK's fourth batch of P2P licenses and is expected to be issued before the end of this year.
According to p2p regulations in Indonesia, "Entities planning to participate in p2p lending business in Indonesia must establish a limited liability company. Foreign companies must enter the local market by setting up a joint venture, and its shareholding should not exceed 85% of the company's shares." (Source)
AliPay and WeChat Promise to Offer Full Compensation for Unauthorized Use of Face-to-Face Payments
According to Fortune, a US artificial intelligence company Kneron has managed to fool facial recognition systems (including those of AliPay and WeChat Pay) worldwide by high-quality 3D masks. This has raised public concerns over infringing privacy and leaking personal information.
Alipay stated that it had tried to contact Kneron, but Kneron removed the video without providing more information;
WeChat stated that it had adopted a number of technologies to defend against the video, photo, and mask attacks.
However, both companies have promised that customers could receive full compensation for the unauthorized use of face-to-face payments. (Source)
---
The above is a weekly synopsis of the biggest stories on Fintech in China provided by WeiyangX, part of Tsinghua University, in partnership with Crowdfund Insider.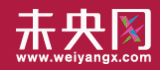 WeiyangX is the most influential website focusing on Fintech in China. The site covers the latest news, industry data analysis, business practices, and in-depth Fintech cases in Fintech. WeiyangX is incubated by Fintech Lab. Founded by Tsinghua University's People's Bank of China (PBC) School of Finance in 2012, the Fintech Lab is the first and leading research entity dedicated to leading best practices, promoting interdisciplinary innovation, and encouraging entrepreneurship in the field of fintech through scientific research and innovative project incubation.

Sponsored Links by DQ Promote