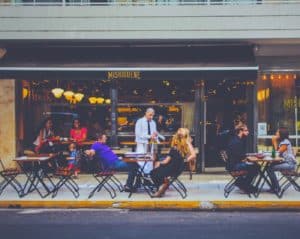 New York-based tech giant IBM and the Argentine Chamber of Fintech have entered an agreement to support various innovative projects and digital transformation initiatives in Argentina's financial technology and banking sector.
IBM will reportedly support the chamber in developing activities to promote Fintech-related projects such as training courses, coaching, workshops and seminars, while providing access to IBM's Public Cloud technology via the Startup with IBM program.
The world's banking system is evolving rapidly throughout the world. Argentina has been taking steps to enhance its digital economy while reducing costs and providing convenient access to its banking system via innovative Fintech solutions. These efforts have helped several Fintech startups in establishing their operations. Many of these companies offer digital-only services, and don't have physical locations, following the trend of online-only banking services in Europe.
IBM aims to make over 130 different services available via its IBM Public Cloud in order to provide access to various technology platforms, including the Internet of Things (IoT), blockchain, Big Data, analytics and security solutions, machine learning (ML), and artificial intelligence (AI). IBM will provide access to its large program of entrepreneurs (Startup with IBM) with subsidized credits, so that business owners can create their products and services. Eligible entrepreneurs may receive up to $120,000 annually.
According to the terms of the agreement, IBM technical, industry and business professionals will provide mentoring and hold various meetups, workshops and seminars. The Argentine Chamber of Fintech will use Design Thinking techniques and Agile methodologies in order to support the technological inclusion of the country's Fintech industry.
Mariano Biocca, general coordinator of the Argentine Chamber of Fintech, stated:
"We are very happy to join IBM in this journey of development and strengthening of our industry. Fintech companies are leveraging on technologies that allow robust growth, so having a partner like IBM is strategic to empower startups in our chamber, giving them access to more and better technology."
Agustín Gattas, sales director of IBM Argentina, noted:
"IBM has accompanied the transformation of the banking sector for more than 96 years in Argentina. Today the market and clients demand more agile, secure and personalized solutions, for which a greater integration between the entire local digital banking ecosystem, which includes traditional banks and Fintech startups, is key. This agreement will allow us to support the growth of local organizations. Argentina has enormous potential and talent to accelerate innovation and scale quickly." 
The Startup with IBM program has helped several Fintech professionals and companies in Argentina, including Credility, Eye Capital, Flexibility and Pareto.

Sponsored Links by DQ Promote