Ant Financial Applies for Singapore Digital Banking License
On January 2nd, Ant Financial confirmed that it had applied a digital wholesale banking license in Singapore as an effort to promote the development of local digital banking and global financial inclusion. As early as November 19th 2019, it has been reported that Ant Financial would set its application to MAS for setting a digital bank, not sure whether it was a full digital bank of wholesale bank, in the Asian fintech hub. On May 9th 2019, Ant Financial has already been granted a virtual banking license by Hong Kong Monetary Authority. (Source: FNEWS.com)
Guangdong Launches Blockchain-based Financing Platform to help SMEs
On January 2nd, Guangdong blockchain-based SME financing platform was officially launched in Guangzhou. This government-led project is technically supported by OneConnect, a subsidiary of Ping An Insurance. The new platform creates credit ratings for SMEs based on their financial and administrative information via a blockchain network of government agencies and commercial credit entities like Ant Financial and Baihang Credit. Through this platform, SMEs in Guangdong could get easier access to 319 financial products from more than 129 financial institutions (e.g. Industrial and Commercial Bank of China, China Construction Bank, and Ping An Bank). (Source: 21jingji.com)
The National Internet Finance Association Discusses Key Tasks in 2020 at its Mobile Finance Special Committee Meeting
On December 30th, the Mobile Finance Special Committee of the National Internet Finance Association (NIFA) held its second working meeting in Shanghai. The meeting outlined the following key tasks of the committee in 2020:
Research about the application scenarios of fiat digital currencies under the framework of mobile finance;

Research on the application of technologies such as "multi-party secure computation" and "federated learning";

Assessment of financial blockchain application;

Research on RMB cross-border mobile payment. (Source: NIFA)
iResearch Releases "2019 China Fintech Value Research Report"
On December 31st, iResearch and WeBank jointly released the "2019 China Fintech Value Research Report". According to the report, the digital revolution of China's finance industry has gone through three stages-1) electronization of IT infrastructure;2) internet finance; 3) fintech. In other words, technology has achieved deeper and deeper penetration in the financial business, and has been employed in various fields including marketing, risk-control, financial product design, etc. In the future, regtech, blockchain and financial PRA will become the next potential markets in China's fintech industry.  (Source: iResearch)
---
The above is a weekly synopsis of the biggest stories on Fintech in China provided by WeiyangX, part of Tsinghua University, in partnership with Crowdfund Insider.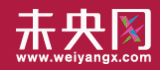 WeiyangX is the most influential website focusing on Fintech in China. The site covers the latest news, industry data analysis, business practices, and in-depth Fintech cases in Fintech. WeiyangX is incubated by Fintech Lab. Founded by Tsinghua University's People's Bank of China (PBC) School of Finance in 2012, the Fintech Lab is the first and leading research entity dedicated to leading best practices, promoting interdisciplinary innovation, and encouraging entrepreneurship in the field of fintech through scientific research and innovative project incubation.

Sponsored