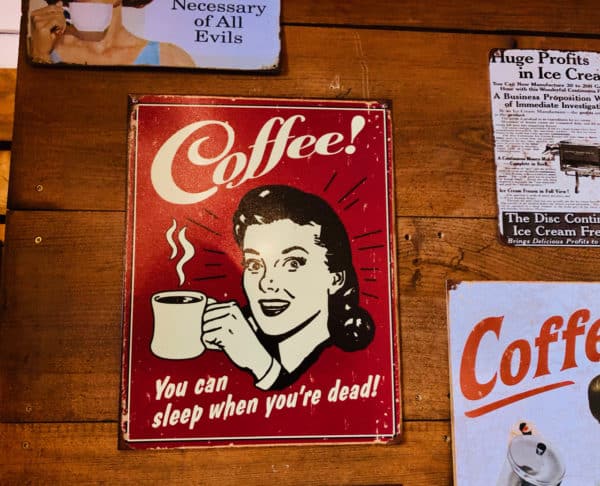 New York-based tech giant IBM and Farmer Connect, an organization focused on enhancing transparency and sustainability in agriculture supply chains, introduced a blockchain-powered application at the Consumer Electronic Show (held in Las Vegas, Nevada on January 6, 2020) that lets users learn more about the coffee beans they have bought.
David Behrends, founder and president at Farmer Connect, said that the "Thank My Farmer" mobile phone app offers customers an interactive map to show them the journey of their purchased coffee by simply scanning a QR-code.
Behrends explained:
"After scanning a QR-code, consumers are taken straight to a product page that gives details about the coffee they are drinking. Below that description is an interactive map that shows the journey the coffee has taken. We say you can travel the world through a cup of coffee, and we'd like to help consumers visualize that."
The Thank My Farmer app runs on IBM's blockchain-based technology platform, which maintains a permanent (immutable) digitized chain of transactions that cannot be modified. The distributed ledger technology (DLT)-based software is able to track all the different steps or stages of a coffee bean's journey.
Paul Chang, head of IBM's worldwide blockchain efforts, says that each user participating on the Thank My Farmer network receives an exact copy of all transaction data, and that changes or modifications to the distributed ledger are consistently shared across the network based on each user's permission settings.
This lets network participants, which include farmers, wholesalers, traders and retailers to engage in more efficient communication processes. The distributed database management system also provides key insights to users, including the origins of the coffee products being moved across the supply chain.
Behrends noted that users can see the exact locations of the coffee farms, and they're also able to keep track of the different steps the coffee beans go through before they finally arrive at grocery stores.
Behrends explained:
"If we have geolocation of farmers, those farms will appear on the map. If we don't have this information, we show the steps the coffee underwent. For instance, coffee starts off as a cherry, the beans get taken out of the cherry and are washed and dried. Each step is performed in different segments before the product goes to ports of export and import. Consumers can click on the interactive map to learn more about how coffee has been sourced, traveled and transformed."
At the Las Vegas Consumer Electronics Show, Bluestone Lane coffee products were reportedly used to show how the Thank My Farmer app functions. Behrends says that the app will be available to the general public within the next few months.

US and Canada-based users will have the option of scanning QR codes on Folgers 1850 brand premium single-origin coffee. Meanwhile, Europe-based customers will have the option of using the app on a single-origin brand, Beyers 1769, roasted at Beyers Koffie.

Sponsored Links by DQ Promote