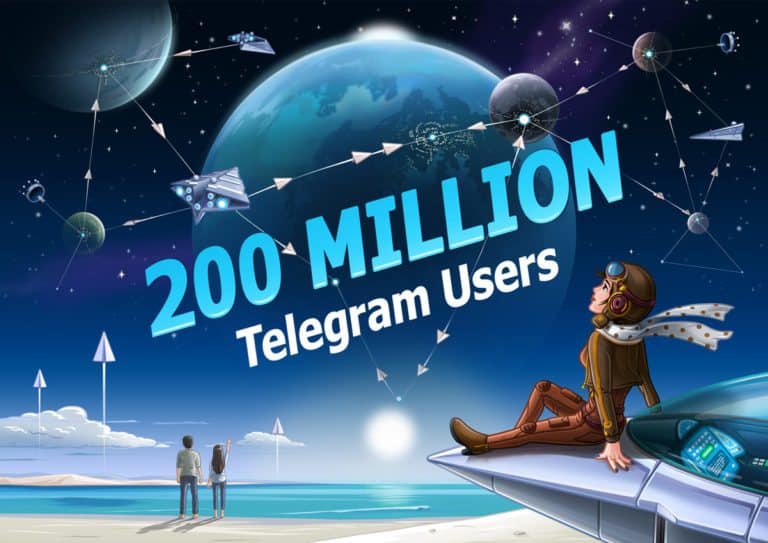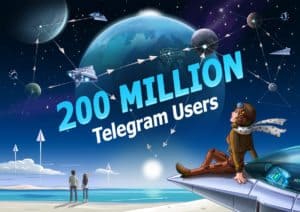 The judge presiding over an SEC case alleging Telegram sold unlicensed securities has denied the SEC's request for immediate disclosure of bank records relating to Telegram's $1.7 billion sale of GRAM cryptographic tokens.
Instead, Judge P. Kevin Castel has ordered the private messaging company to, "set forth a proposed schedule for review of the requested bank records to ensure that production of such records complies with foreign data privacy laws." Telegram has until January 9th to submit the proposal.
The company is contesting emergency orders obtained by the SEC in October prohibiting the secondary sale of Telegram's GRAM tokens in the U.S.
In early 2018, Telegram sold $1.7 billion USD in GRAM tokens to "171 purchasers" to fund development of the TON (Telegram Open Network) blockchain, a multipurpose system with, "a built-in Telegram messenger, tools of payments using Gram cryptocurrency, data storage tools and an operating system for decentralized apps."
Investors from the U.S. were officially excluded from the sale, but Finance Magnates claims, "many got their hands on the tokens via third parties."
Indeed, in it's January 2nd letter requesting compulsion of bank records, the SEC claims that documents it has reviewed show that Telegram, "paid commissions to purchasers who were buying Grams to resell to other investors…which would render them statutory underwriters (such that Telegram's offering would not qualify for an exemption)."
The SEC has previously identified UK citizen John Hyman as one of those brokers.
The regulator says it wants the bank records so it can determine how Telegram has been spending investor funds during the TON development process. According to the SEC, "This evidence is relevant to the efforts Telegram has made to ensure the viability and profitability of the Grams it has sold, which is relevant to the 'efforts of others' prong of the Howey Test.."
Telegram has countered that:
"This case is fundamentally different from other actions involving digital assets over which the SEC has asserted its jurisdiction because, unlike those cases, Telegram has never offered any Grams to the public. Rather, Telegram entered into private agreements with a select group of high net worth and highly sophisticated purchasers that provided for the future issuance of a currency (Grams) but only following the completion and successful launch of Telegram's anticipated blockchain platform…Significantly, the purchase agreements offered in this private placement were expressly treated as securities pursuant to exemptions to registration under Rule 506 of Regulation D…"
Telegram also said it has produced, "hundreds of thousands of pages of documents (including all communications between Telegram and private placement purchasers, both domestic and foreign)…extensive and detailed responses to the SEC's broad interrogatories…(and) multiple witnesses for deposition, including Telegram's CEO and founder."
The company also claims that furnishing the documents has been onerous given relevant privacy laws:
"Plaintiff demands these voluminous records, which reflect sensitive information regarding Telegram's internal operations and commercial relationships, despite the significant burdens imposed on Defendants to cull through these records and redact the personal information of non-U.S. persons and entities subject to foreign data privacy law protections, and despite the fact that Defendants have already provided extensive information regarding Telegram's expenditures from the private placement and have offered to provide additional information through less burdensome means."
Yesterday, Telegram posted a statement indicating that "TON will be decentralized and maintained by third parties."
Telegram stated:
"Telegram won't be able to control the blockchain and the ecosystem after it launches. Pretty much like an architect who designed a skyscraper can't control what happens with the building after it's finished – including what gets built around, inside or on top of it."
Additionally:
"NO Grams have been issued yet to anyone. Neither Telegram nor any of its affiliates are involved in any public sales or presales of Grams. To the contrary, the TON Blockchain on which Grams will function is still in a Beta Test phase and you can access the Beta Test website at https://test.ton.org/download.html. Only once the TON Blockchain launches will Grams be created and available to purchase."
If Telegram can prove that the TON blockchain is not a private network, the company might escape the full wrath of the SEC, as other projects have.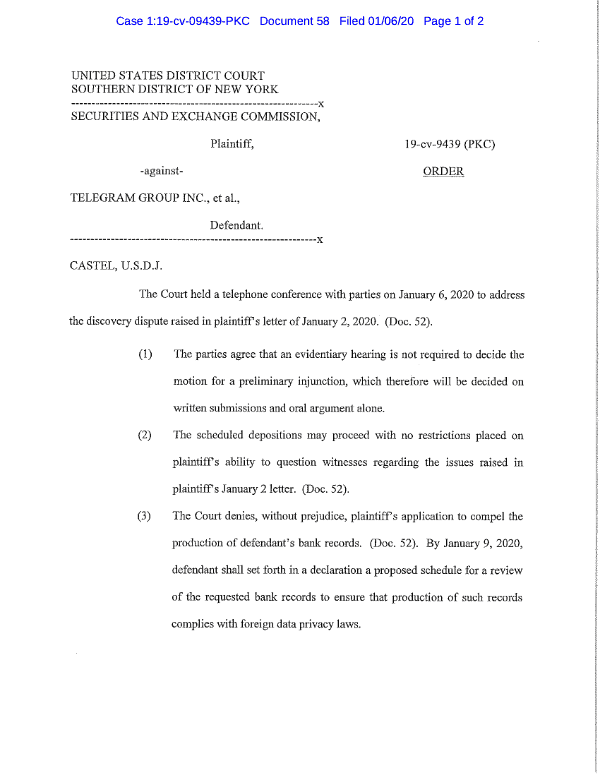 Sponsored Links by DQ Promote