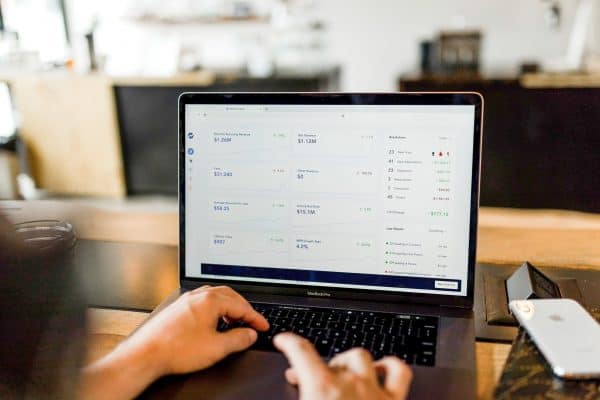 Temenos (SIX: TEMN), a banking software company based in Switzerland, announced on Tuesday it has launched banking distribution services through its Temenos Infinity digital front-office banking product.  Temenos claims that Temenos Infinity is the first core-agnostic product to give banks the ability to continuously transform at scale, creating AI-driven customer experiences. 
"As the first to deliver a packaged, API-driven, digital front-office capability allowing banks to create hyper-personalized experiences while building on cloud-native, cloud-agnostic microservices, Temenos uniquely enables continuous renovation at scale of sales, servicing and marketing capabilities For the largest banks worldwide, requiring an architecture that abstracts the underlying complexity from delivery of personalized service across channels, to small banks wanting to differentiate through innovation and services, Temenos Infinity delivers agility and extensibility to both through its new microservice distribution."
Temenos now offers banks these new distribution services:
Originations and Onboarding: The Originations Distribution Service manages the business processes associated with onboarding of customers and origination of products encompassing business processes workflows, associated rules, task assignment, in-flight applications persistence and fulfilment in one place.
Marketing Catalogue: Temenos Infinity Distribution service is a complete source of system-independent data of product details and marketing content crossing all the banks products, and capable of consuming products and services outside of the ban
Real Time Engagement for Marketing: Contextual banking is the ability to understand the client at moment they are engaged with the bank; e.g. a large purchase could offer immediate goal-based decisions on whether to pay with cash, card or short-term personal finance.
Multi-Party Services: Multiple systems, multiple customer records and inconsistent data, are routinely a day in the life of every bank. Given that onboarding is automated, a customer of the bank expects one place to go to change any and all data related.
Holdings and Arrangements Services: Designed as high performance, always available, read-only Distribution services, this provides balances and transaction details of all arrangements that customer has with a bank on any digital channel through APIs.
Payment Initiation: A distribution service dedicated to capture, validate and submission of international, domestic and instant payments of various regions independent of core/payment execution system.
Funds Authorization service: This service provides the ability to check and reserve funds on an account for all payments that are initiated in a bank before the payment is executed in any core/ payment system.
Speaking about the newly launched services, Max Chuard, CEO of Temenos, added:
"At Temenos, we recognize that distribution has split from manufacturing in response to open banking and other structural changes in the banking industry. Last year we launched Temenos Infinity and Temenos T24 Transact to offer banks more choice in how they wish to transform and today we are launching another Industry first with the delivery of API and microservice based distribution services in Temenos Infinity. This major milestone, unmatched in the digital banking market, gives banks the ability to offer personalized, explainable AI driven products, rapid development and deployment, and reduced cost of operation up to an enterprise-wide scale. While other digital banking products put limits on the biggest banks, Temenos Infinity gives a path to the future".
Sponsored Links by DQ Promote