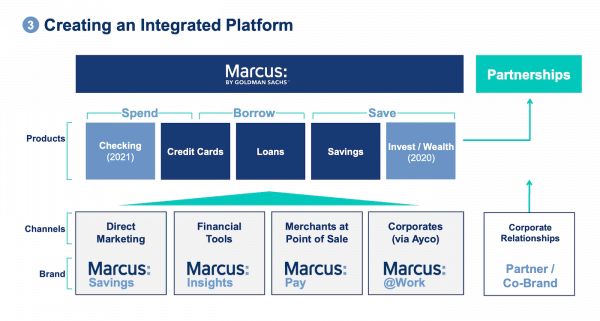 Goldman Sachs Group (NYSE: GS) presented the firm's vision for the future today in an Investor Meeting that charted the roadmap for the bank over the next few years.
Goldman said the investor day reflects their ongoing commitment to providing the market with a "clear articulation of our efforts and objectives, with targets against which [they] will be held accountable."
In a release, Goldman said the firm believes that by growing and strengthening its existing market-leading businesses, diversifying the products and services offered, and operating more efficiently, Goldman Sachs is positioned to drive long-term growth and shareholder value. As part of the strategy, Goldman will focus more attention on its new consumer business with new projects like digital bank Marcus and the Apple Card.
Goldman Chairman and CEO David M. Solomon said:
"For more than 150 years, Goldman Sachs has partnered with our clients across the world to advance their success, which is a commitment that has endured through to today. We are resolute in fulfilling our purpose of putting capital and ideas to work to evolve organizations, accelerate global economies and amplify personal prosperity. We believe that this deep commitment, combined with the talent of our people and our risk management culture, positions us to deliver higher, more durable returns for our shareholders over the long term."
Goldman Sachs expects to achieve returns in the mid-teens or higher over the long term as certain newer businesses, like Transaction Banking and Marcus, mature and the firm expands its third-party alternatives investing business and wealth management offering.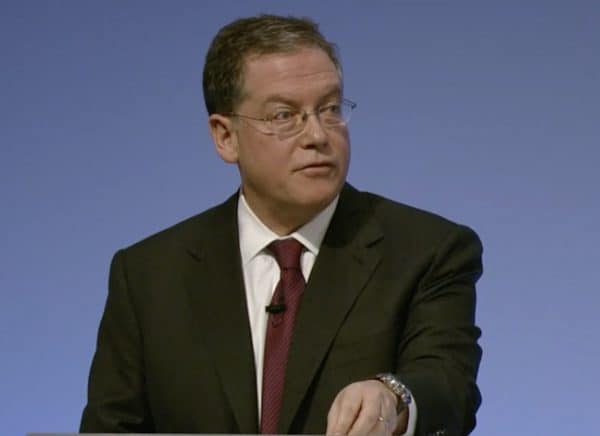 Solomon said they are "taking real and significant steps to make Goldman Sachs more transparent and easier to understand."
Goldman said it intended to "pursue an aggressive growth plan" aided in part to Marcus, Apple Card and other new revenue streams such as Wealthtech.
Highlighting how Marcus can help fuel the bank's growth Goldman CFO Steven Scherr said that "for every $10 billion in new deposits, Goldman can reduce the cost of capital by $80 million."
That amount adds up, over time.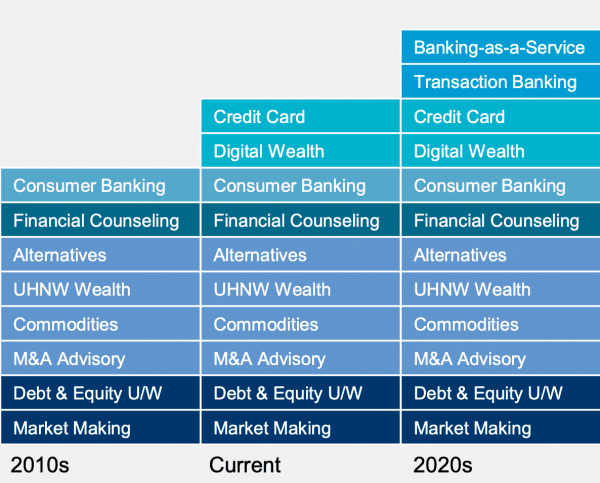 The four areas of focus for growth include: Transaction Banking, Third-Party Alternatives, Digital Consumer Bank (Marcus) and Wealth Management.
For consumer banking, Marcus is targeting a 5-year growth of $125 billion in consumer deposit balances ($60 billion today) and $20 billion in lending/credit ($7 billion today).
An integrated wealth platform is in the works, scaling by attracting High Net Worth and Mass Affluent segments of the population.
Transaction Banking and Consumer are expected to be pre-tax profitable at some point in 2022.
Of note, "Banking as a Service" is on the list for some point in the 2020s.
While more traditional investment banking will remain at the forefront of Goldman, a sector where the bank has dominated, clearly the company sees profound opportunity in Fintech initiatives and servicing consumers with a digital bank offering as driving growth. Marcus is poised to offer the full stack of digital banking services, including lending, digital payments, advice, credit cards and more. The money centre bank of the future – minus the queues and tellers.
For retail investors, Goldman may be the best-listed Fintech to gain exposure in digital banking, Wealthtech, and online lending.
At the time of this report, Goldman's investor day was ongoing. A video archive of the event will be posted on the Goldman site following completion of the event.
---
Goldman Sachs consolidated-presentations

---
Sponsored Links by DQ Promote