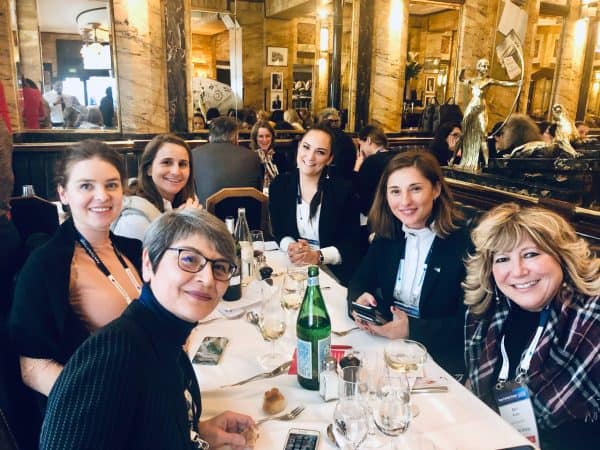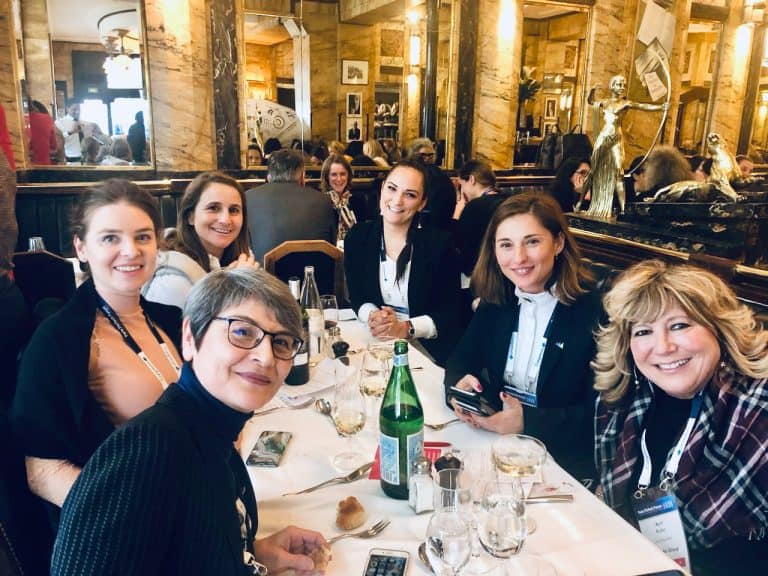 Every year, the Paris Fintech Forum (PFF) makes a special effort to invite as many female Fintech founders and CEOs as possible to share the stage at its CEO-only conference. However, Laurent Nizri, the CEO of Altéir and PFF organizer, admits that he struggles to find them.
Case in point: only one female entrepreneur, Nicky Goulimis, co-founder & COO of Nova Credit, took the stage during the five sessions of the Alternative Finance track chaired by Andrew Dix of Crowdfund Insider, which I had the pleasure to co-moderate. The other 20 brilliant Fintech speakers were all men!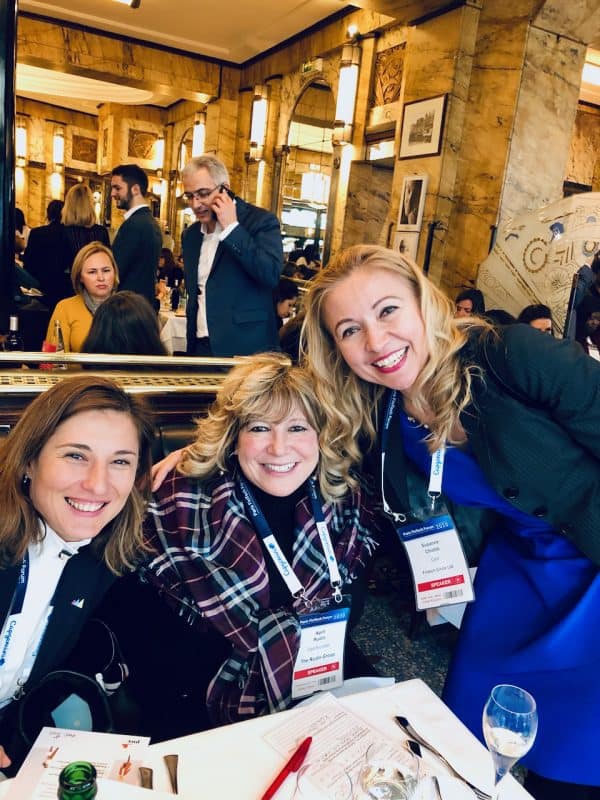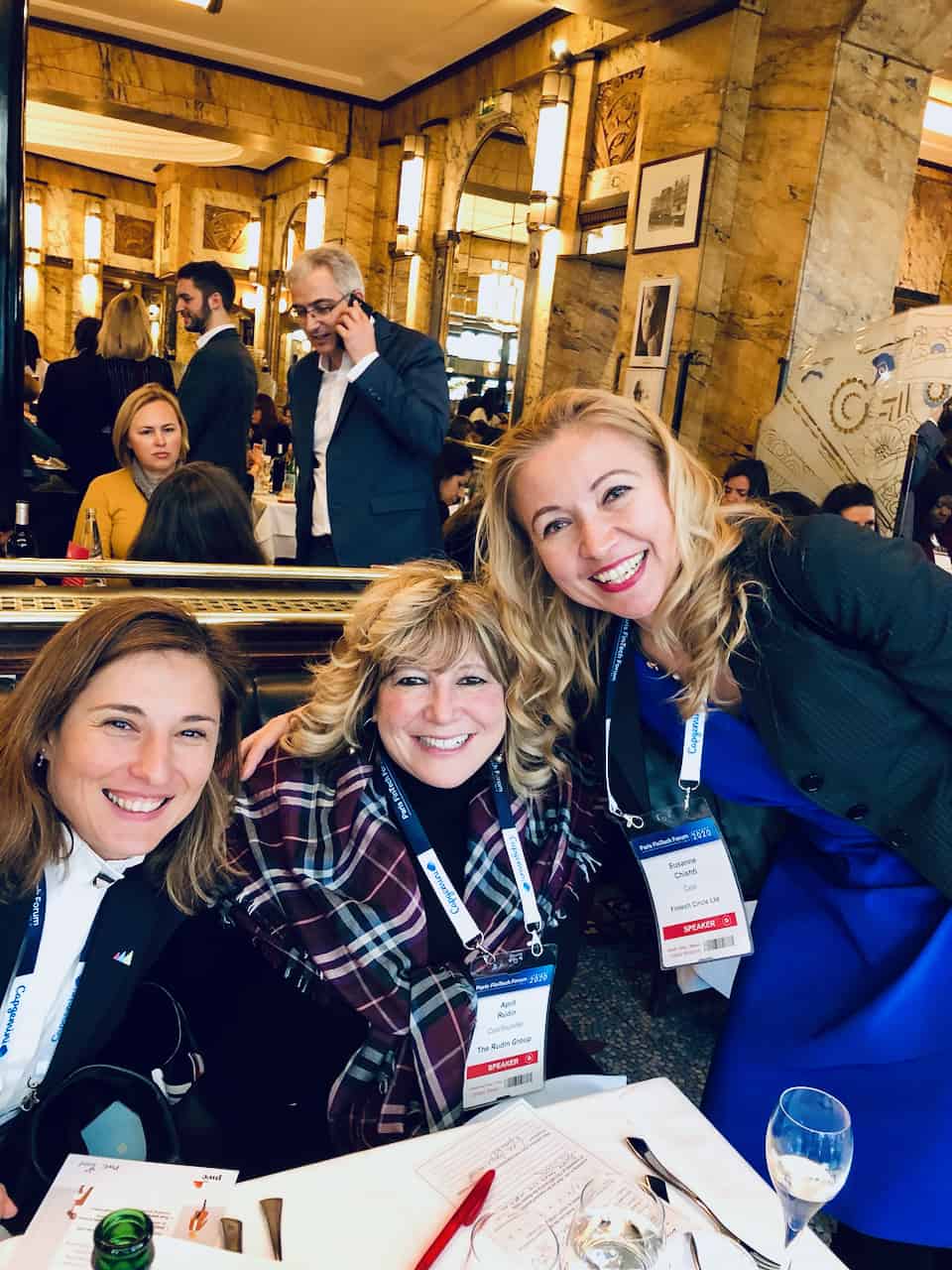 Gender Parity Is a Long Way Off
Gender parity and gender equality are a long way off, in business at large and in Fintech in particular. Rather than lamenting the situation, PFF takes hold of the issue.
A panel moderated by Nkiruka Uwaje, Global Innovation Manager, Swift, debated the issues hampering gender diversity in finance in different geographies with Claire Calmejane, Chief Innovation Officer, Société Générale (FR), Denise Johansson, co-founder and CEO of Enfuce (FI), and Carmen Vicelich, founder and CEO, Valocity Global (NZ) and April Rudin, founder and President, The Rudin Group (US).
Most impressively, a "Women in Finance" lunch brought together more than 110 women Fintech entrepreneurs and intrapreneurs.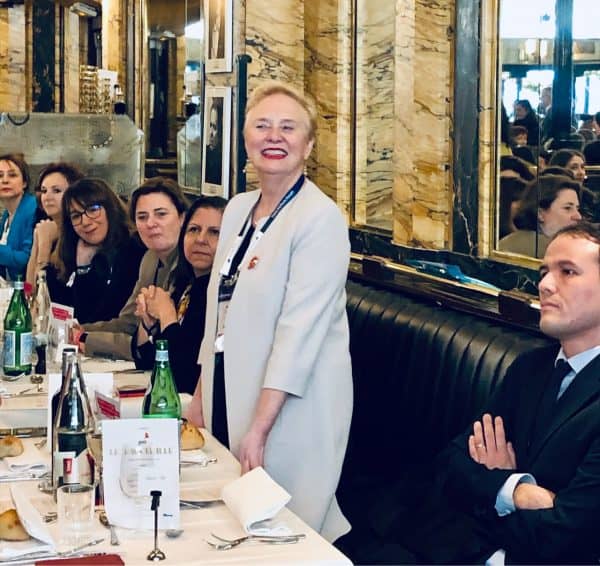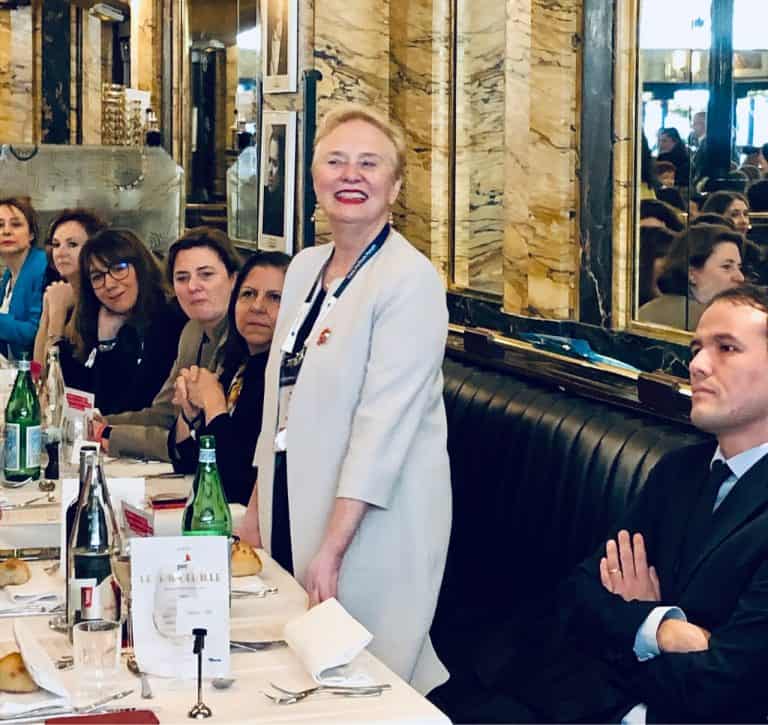 The lunch was sponsored by Mastercard. Ann Cairns, Vice Chairman of Mastercard, shared the alarming finding of the latest World Economic Forum Study on gender equality: Progress slowed down in 2019. At the current pace, it would take 257 years to close economic gender gap!
Marguerite Bérard, Head of French Retail Banking at BNP Paribas, co-sponsor of the event, asked women to insist on women's representation at finance and technology events.
Cédric O, Secretary of State for the Digital Sector in the French Government, who was one of the few men present, stressed that a sustainable economy requires diversity. He added that he hoped that, in the future, young women would spontaneously associate finance and Fintech with female role models.
Cédric O, Secretary of State for the Digital Sector in the French Government, hopes that in the future young women will associate finance & #Fintech with female role models #PFF20

Fintech Role Models
Above all, the lunch was an opportunity to network with women entrepreneurs and decision-makers from many different companies and countries.
Among the 110 participating women were many well-known Fintech entrepreneurs and influencers such as Susanne Chishti, founder and CEO, Fintech Circle, and Ghela Boskovich, who, among other positions, leads an action group for gender inclusion called FemTechGlobal.
We also met many rising-star female CEOs such as, to name only a few, Adina Grigoriu, founder and CEO Active Asset Allocation (FR), Sara Koslinska, founder and CEO, Limitless (NL), and Lupina Iturriaga, founder and CEO, Fintonic (ES).
Special thanks to Doriane Mollaret, Director for European area, Bitsa, for sharing the group photo.
No lack of female role models there!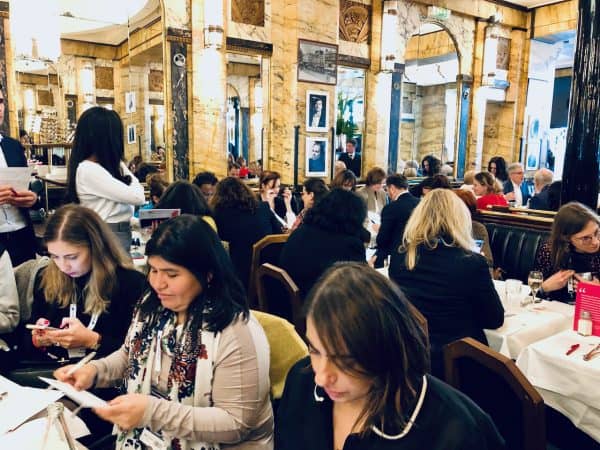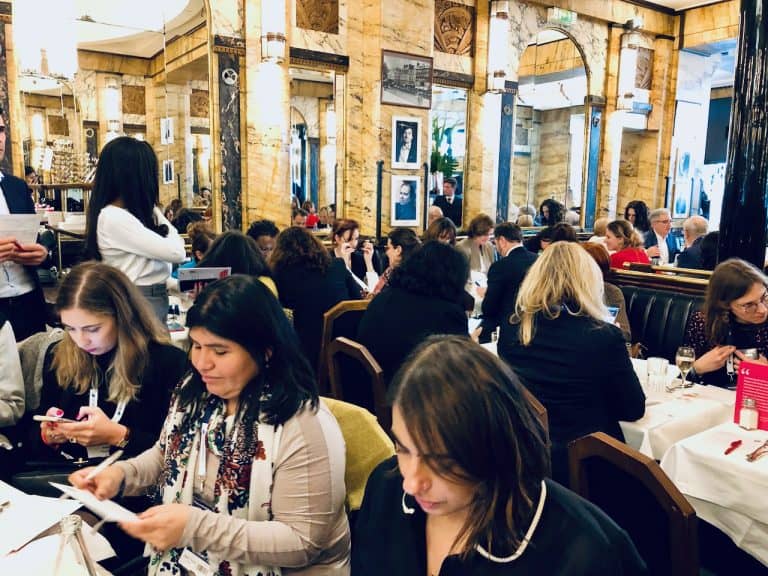 Women in #Fintech: Paris Fintech Forum Takes Hold of Gender Diversity Issue #PFF20
---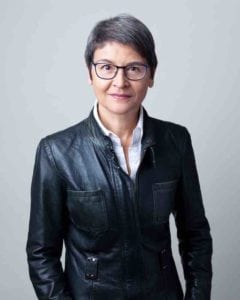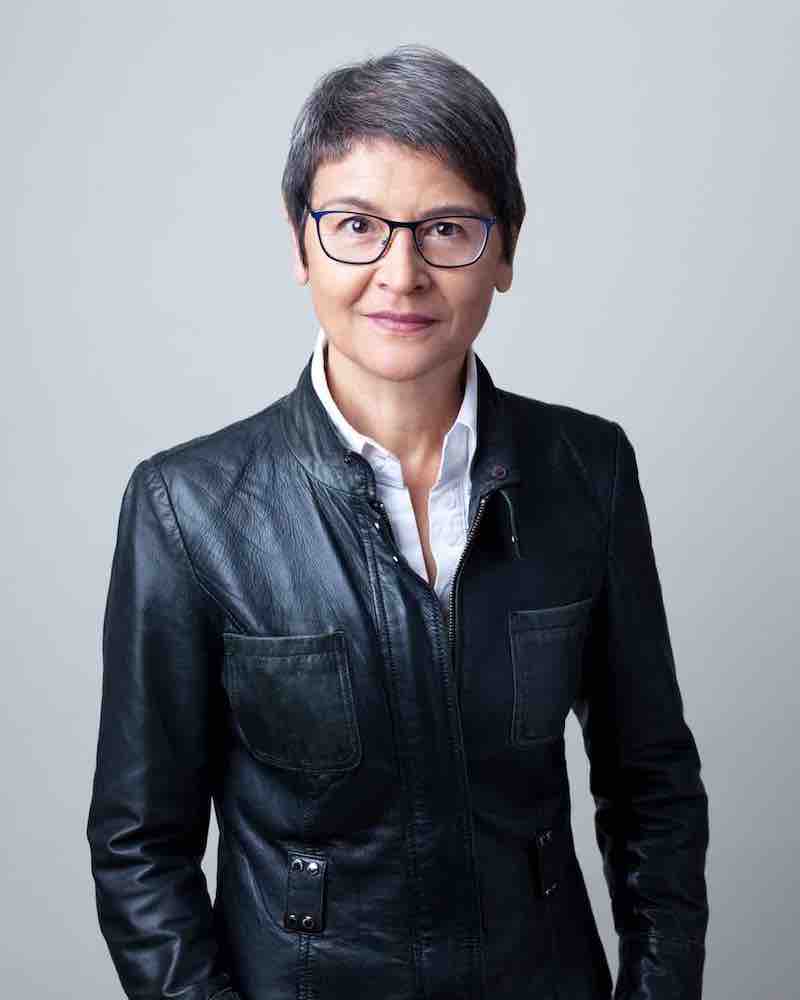 Therese Torris, PhD, is a Senior Contributing Editor to Crowdfund Insider. She is an entrepreneur and consultant in eFinance and eCommerce based in Paris. She has covered crowdfunding and P2P lending since the early days when Zopa was created in the United Kingdom. She was a director of research and consulting at Gartner Group Europe, Senior VP at Forrester Research and Content VP at Twenga. She publishes a French personal finance blog, Le Blog Finance Pratique. Torris is also a graduate of INSEAD.

Sponsored Links by DQ Promote