Insurtech Platform Huize.com to List on NASDAQ on February 12
On February 6th, online insurance platform Huize.com updated its F-1 prospectus filed to the US Securities and Exchange Commission (SEC), and planned to list on NASDAQ on February 12th, with a stock code "HUIZ". It is reported that Huize.com will issue 4.65 million American Depositary Shares (ADS) in this IPO. Each ADS is equivalent to 20 Class A ordinary shares. The issue range is planned to be between US $ 9.4 and US $ 11.4 per ADS. According to calculations, Huize.com's IPO scale will be between 43.71 million and 53.01 million US dollars. (Source: IPOzaozhidao)
Mutual Insurance Platforms Launch Protection Plans during the NCP (Coronavirus) Outbreak
Over the past month, China is experiencing an outbreak of the novel coronavirus pneumonia (NCP). Mutual insurance platforms including Meituan, Sina, 360, Shuidihuzhu.com, and Xiang Hu Bao by AliPay have successively included "NCP" into the scope of their basic mutual assistance plan.
Some insurance companies also provide related insurance free of charge for medical workers, media practitioners, and new hospital (e.g. Leishenshan Hospital and Huoshenshan Hospital) staff who are in the fight against the virus on the frontline. (Source: uni-fin)
Authorities provide supports for small and medium-sized enterprises to cope with the impact of NCP
The novel coronavirus pneumonia (NCP) is believed to have put a strong negative impact on China's economy. Enterprises are facing difficulties such as shutdowns, reduced production, declining revenue, and cash flow shortages. The situation of small, medium and micro enterprises is particularly difficult.
Many provincial and municipal governments, including Beijing, Shanghai, Tianjin, and Jiangsu, have stepped up to introduce a number of policy measures, including tax deductions, rent reductions, loan support, and unemployment insurance, to help enterprises to cope with this crisis. (Source: WeiyangX.com)
Alipay: Sesame Credit will stop updating from February 5th
According to the latest announcement by Alipay, due to the outbreak of novel coronavirus pneumonia (NCP) and its impact on enterprises and individuals, Sesame Credit will stop updating user's credit scores from February 5th.
Sesame Credit stated that it would restart the evaluation after the epidemic was under control. For the overdue during the NCP outbreak, Sesame Credit recommends that users perform the contract under convenient circumstances or contact the merchant for a contract extension. If the contract has not been fulfilled within 7 days after the epidemic has ended, then the user's Sesame Credit score will be affected. (Source: nbd.com)
---
The above is a weekly synopsis of the biggest stories on Fintech in China provided by WeiyangX, part of Tsinghua University, in partnership with Crowdfund Insider.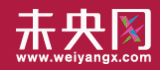 WeiyangX is the most influential website focusing on Fintech in China. The site covers the latest news, industry data analysis, business practices, and in-depth Fintech cases in Fintech. WeiyangX is incubated by Fintech Lab. Founded by Tsinghua University's People's Bank of China (PBC) School of Finance in 2012, the Fintech Lab is the first and leading research entity dedicated to leading best practices, promoting interdisciplinary innovation, and encouraging entrepreneurship in the field of fintech through scientific research and innovative project incubation.