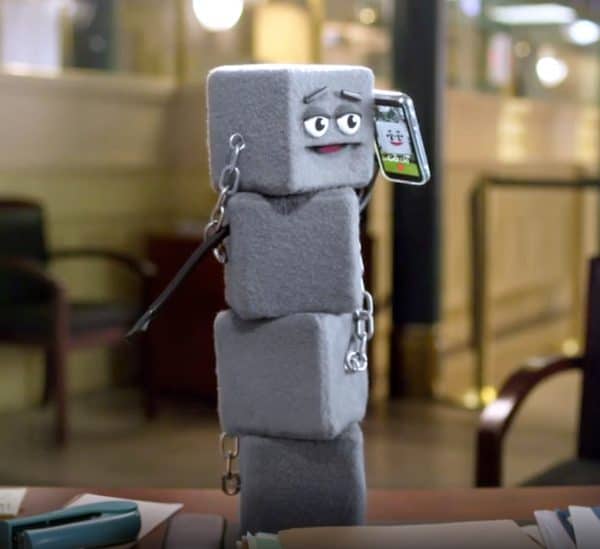 Lending firm Figure Technologies is betting on an animated character, called "Blockchain," which the firm is hoping will allow it to become more competitive against large financial institutions which currently control most of the businesses that the startup is planning to transform.
As explained via a video ad campaign scheduled to be released this coming Tuesday, Blockchain the character talks about how blockchain or distributed ledger technology (DLT) has been developed and why it might be beneficial. 
Figure Technologies' lending platform has been launched on a blockchain network. It's essentially a bookkeeping system operated by a network of computers. If people are able to understand how it works, then they might decide to use the company's products and services, Figure's senior executives told Reuters.
Brad Simmons, Figure Technologies' CMO, stated:
"Now is the perfect time to educate consumers." 
The firm didn't publicly share exactly how much capital it has allocated towards the development of the Blockchain character project. However, the company did confirm that its Ads would be broadcasted live on online and television platforms.
Figure's mascot, which is notably four gray blocks with metal links hanging from its sides, aims to take on the personality of a young tech-savvy salesperson who explains how great of an invention blockchain or DLT is. 
The Blockchain character talks to another character with a beard, who is eating instant noodles so he's able to save enough money to pay off his student loans (a huge problem in the US). Blockchain, the character, is also seen talking to a couple interested in obtaining a home loan at a brick-and-mortar bank branch.
Mike Cagney, former CEO at Social Finance (SoFi) Inc, established Figure Technologies back in 2018. Cagney had left his role at SoFi after company workers had claimed that the office environment had become increasingly hostile to female employees and was allegedly enabling senior executives to harass them.
Cagney claims he left the firm because he didn't want to distract the firm from its main focus, which would be its actual business operations.
SoFi managed to grow rapidly after a long recession by refinancing student loans at highly competitive rates for college graduates with potentially great careers ahead of them.
Cagney's new project, Figure Technologies, has mainly focused on managing home-equity loans and aims to streamline routine business processes, while making it more economical and secure compared to traditional lenders, by leveraging blockchain tech.
During the adverts, the Blockchain character points out that most people still don't understand how blockchain or DLT actually works.
The character remarks:
"You've either heard of me and you don't know what I do, or you've never heard of me and you don't know what I do."