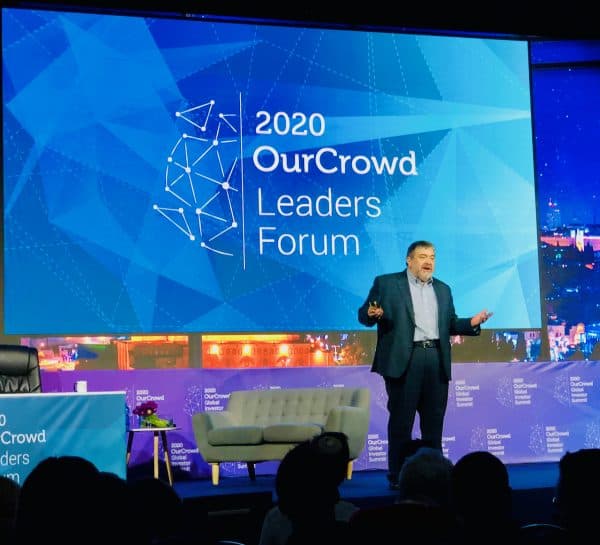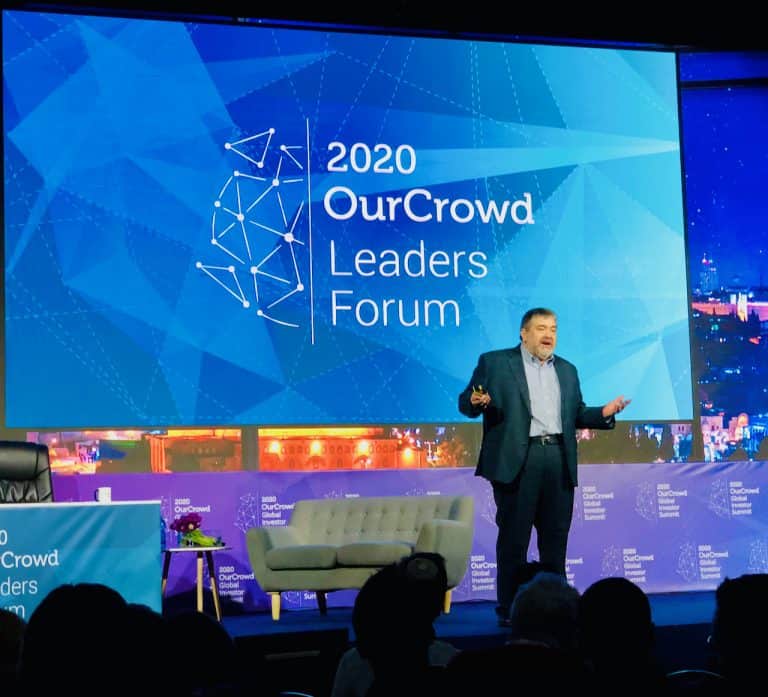 OurCrowd, a leading crowdfunding investment platform for individual and institutional investors, is accelerating its incubator and early-stage investment activities in order to help build a nascent technology ecosystem of promising companies. 
OurCrowd is a globally accessible crowdfunding venture investing platform and one of Israel's leading VC investors. The firm invests in and manages five innovative tech incubators with business partners based in Israel and internationally.
OurCrowd CEO Jon Medved stated:
"As we approach the next decade, we realize that there is huge opportunity to invest in game-changing technology companies at their earliest stage – in pre-seed, seed, and series A funding rounds." 
Medved added that early stage investing is "at best stagnant." He explained that in many cases, venture capital firms have been chasing unicorns, or startups now valued at $1 billion or more.
They've been investing large amounts in later stage firms, he revealed.
Medved continued:
"We want to increase our activity and focus where the next generation of breakthrough technologies will emerge. Nature abhors a vacuum, and now there is vast and underappreciated potential in early-stage investing. It's a thrill to help these companies grow and thrive."
As mentioned in a press release shared with Crowdfund Insider:
"OurCrowd has competed for, and over the last two years has won, government licenses to operate four incubators in Israel, together with an array of leading partners." 
These include:
Labs/02 based in Jerusalem (with Indian multi-billionaire Mukesh Ambani's Reliance Industries and in collaboration with Hebrew University's Yissum); 

Labs/08 in Beersheva (with Reliance Industries being the owner of Jio telecommunications company, and in collaboration with Soroka Medical Center, and the Israel National Cyber Directorate); 

Freshstart in Kiryat Shemonah (with Tnuva, Tempo, and Finistere Ventures); 

and CanNegev in Yeruacham (with Perrigo and BoL Pharma). 
OurCrowd will be taking part in an international consortium to manage an Agtech/Foodtech incubator based in New Zealand, along with Sprout, Finistere, Fontera, and Gallagher. This is notably the first of a planned expansion of incubator opportunities for the platform internationally.
Medved noted that as other nations plan to adopt Israel's model, whereby the government takes on a significant amount of the risk by allocating funding (by the Israel Innovation Authority), OurCrowd is in talks with "half a dozen" countries about launching project accelerators.
Moshe Raines, Managing Director for Labs/02 and Labs/08 remarked:
"We will continue to cultivate local talent in the OurCrowd incubator ecosystem, and we expect to see more entrepreneurs join us from prominent tech companies to pursue their own projects."
Ori Sobovitz, partner and head of government relations at OurCrowd also said:
"The incubator model creates cross-sector collaborations between venture capital funds and industrial companies, and in our case, also between our technological incubators around the world. With government support this is a win-win situation helping entrepreneurs find funding, and providing investors with incentives, with a great positive impact on the wider economy. This is a model we would like to replicate across the globe."
The decision to work with early-stage investment is quite different from industry trends in the VC sector, which experienced a sharp decline in early-stage investment even though there was a huge increase in capital allocated towards later-stage firms in the past few years.  

January's IVC-Meitar Israel Tech Exits noted that from 2010-2019 Israel-based firms attracted substantial investments. The Israeli tech firms secured $8.29 billion in 2019 alone, a dramatic 400% increase since 2010. 

The report confirmed that late-stage firms increased their share of total investment during the past few years, while total seed funding declined during the same time period. 

Approximately $149 million went towards seed rounds last year, down considerably from $169 million secured in 2018. Between 2010 to 2019, the percentage of deals with rounds under $1 million went from 24% to 17%.

Sponsored Links by DQ Promote