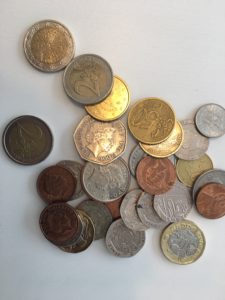 London-based Fintech Paysafe, a specialized payments service provider, recently appointed Sujit Unni as the firm's CTO in order to strengthen its core technology management team.
Unni will lead Paysafe's technology strategy and will be expected to assist with the design, and architecture of Paysafe's end-to-end tech infrastructure development. He'll be working out of the firm's London offices and will be reporting directly to Paysafe group CIO, Roy Aston.
Paysafe allows both business owners and consumers, located in 12 different jurisdictions and transacting in 40 different currencies, to connect and transact conveniently via leading capabilities in payment processing, online wallets, card issuing services, and various digital cash solutions. Paysafe has yearly transactional volumes of more than $85 billion on its core technology platform. The company focuses on facilitating mobile-based transactions, offers real-time analytics and aims to bridge the gap between transactions settled at physical branch locations and digital payments.
Before joining Paysafe last month, Unni had been working as the Chief Information Officer at Barclays UK-based lending platforms. He was responsible for the bank's technology strategy, architecture, and engineering for payment cards, mortgages, and loan issuance for Barclays' retail and business banking division.
As CIO at Barclays, he was tasked with the institution's digital transformation efforts and helping the bank upgrade its lending products, which included point-of-sale (PoS) services for business partners such as Apple and Uber. He also helped introduce Barclays' open market loans.
Unni remarked:
"Paysafe has a really clear technology vision and I'm really looking forward to working with Roy and the whole team to drive it forward."
Roy Aston, group CIO of Paysafe, stated:
"I am [looking forward] to welcoming Sujit to Paysafe at such an exciting time in our growth journey and I'm confident he will be a real asset to our technology leadership team as we drive forward our vision of being the world's leading specialized payments platform.  Sujit's wealth of experience in the payments industry and strong technical knowledge will bring huge value to the team."
Sponsored Links by DQ Promote