Fintech infrastructure development company Alchemy Technologies announced on Tuesday it appointed former Liberty Lending CEO Walt Ramsey to its Advisory Board. According to Alchemy, Ramsey held various senior leadership as well as executive position at JPMorgan Chase, Lloyds Bank, Experian, GE Consumer Finance, Associates (Acquired by Citigroup) as well as First USA Bank and Elevate.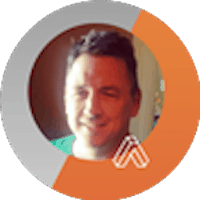 Speaking about Ramsey's appointment, Timothy Li, CEO of Alchemy, stated:
"I've had the absolutely pleasure working with Walt at JPMorgan Chase and Think Finance. Walt's experience and vision has helped me throughout my career and his leadership will guide Alchemy to the next level."
Ramsey then added:
"I am excited to once again work with Tim Li and have an opportunity to interact with the team at Alchemy. As the fintech market continues to mature, there is an ever-increasing need for more complex platform to manage financial products across the credit lifecycle."
Founded in 2018, Alchemy describes itself as an infrastructure company that powers fintech and banks with an end-to-end cloud-based SaaS solution. The company explained that its system is completely white-labeled and customizable, serving customers worldwide.
"Alchemy includes automated functions for payment, underwriting, verification and reporting. This high degree of automation allows lenders to optimize their operations by creating efficient workflows, reducing the need for call center staffing, and increasing accuracy and predictability of lending functions. Alchemy further streamlines the lending processes through the use of mobile and online portals, custom APIs, fraud prevention tools, and simplified user and customer interfaces."
Sponsored Links by DQ Promote