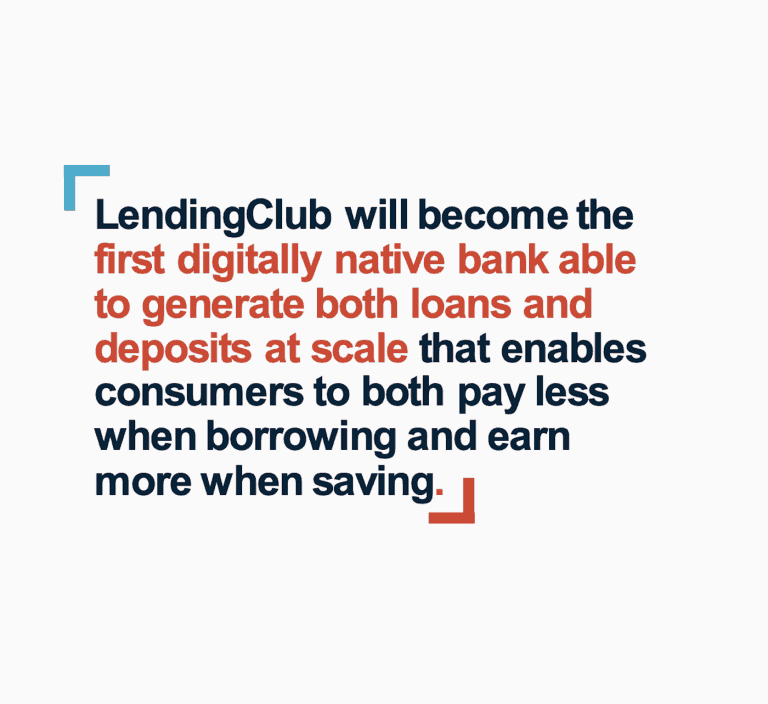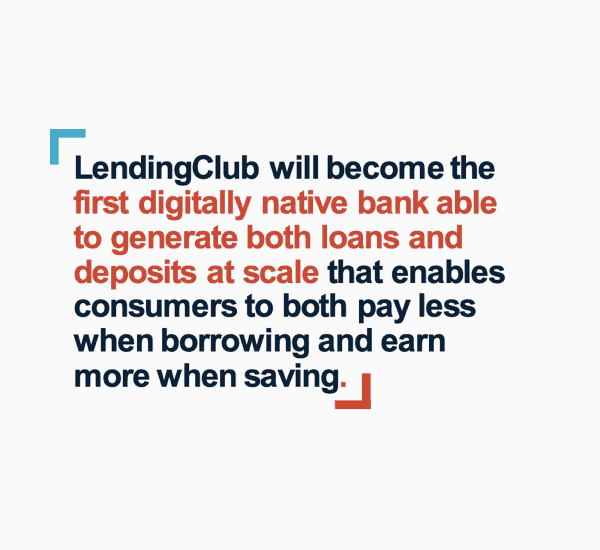 LendingClub (NYSE:LC), the largest online lending marketplace in the United States, has simultaneously announced a GAAP profitable Q4 while revealing it has purchased a federally chartered bank, Radius Bank, thus immediately vaulting the Fintech into the hot digital banking realm.
According to a release distributed by LendingClub, GAAP Consolidated Net Income hit $0.2 million in comparison to a loss of $(13.4) million during Q4 of 2018. During the quarter, adjusted EBITDA came in at $39.0 million, up 37% year-over-year. LendingClub said the company generated record full-year results as it turned the corner into profitability.
During the year, LendingClub reported "record" loan originations of $12.3 billion, up 13% year-over-year alongside Net Revenue of $758.6 million, up 9% year-over-year.
For the full year, LendingClub booked a GAAP Consolidated Net Loss of $(30.7) million an improvement from $(128.2) million in 2018.  Adjusted EBITDA of $134.8 million, up 38% year-over-year.  Adjusted EBITDA Margins rose to 17.8%, up 3.8 percentage points year-over-year, driven by improving cost efficiency in customer acquisition and origination and servicing.
Shares in LendingClub dipped after hours as the report fell short of analyst expectations and guidance was not as anticipated.
LendingClub provided full-year guidance for 2020 of Net Revenue to be in the range of $790 million to $820 million; GAAP Consolidated Net Income and Adjusted Net Income both in the range of $17 million to $37 million; and Adjusted EBITDA in the range of $150 million to $170 million.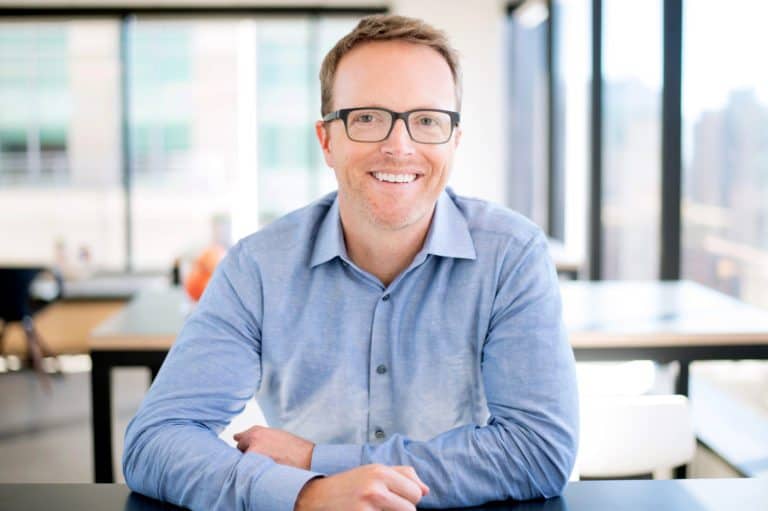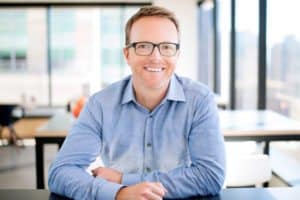 Scott Sanborn, CEO of LendingClub, issued the following statement:
"Having achieved our key 2019 strategic and financial goals, the acquisition of Radius Bank provides a springboard to our future. It will dramatically enhance the resiliency and earnings trajectory of LendingClub, while unlocking the ability to create a category-defining experience for our members."
While LendingClub reported decent results it will be the purchase of Radius Bank, for $185 million in both stock and cash, that should garner most of the attention. The deal is expected to close, following regulatory approval, within 12 to 15 months but cash payback is predicted to be in just two years.
According to an investor deck, LendingClub predicted the following benefits from Radius Bank:
Enhance our value proposition for members by offering a broader set of banking products and services.
Fast-track our earnings trajectory and enhance our profitability through lower cost of funds, reduction of issuing bank costs, and superior economics for loans held on our balance sheet.
Reduce risk by mitigating existing reliance on third parties, providing regulatory clarity, and enhancing revenue resiliency.
Deliver attractive economics with payback in two years on a cash-on-cash basis.
LendingClub states that a whopping 90% of their current customers are interested in migrating to LendingClub's new bank.
The US is a jurisdiction that has one of the most convoluted approval processes in the world to receive regulatory approval as a federal bank. The purchase of Radius Bank means that LendingClub can jump to the head of the queue and forgo a multi-year process of applying for a federal bank charter as well as FDIC approval. While the federal review process will still be rigorous it is expected that LendingClub will soon be able to provide bank services via the Radius platform.
LendingClub said that combining Radius and LendingClub will create a "digitally native marketplace bank at scale with the power to deliver an integrated customer experience, enabling consumers to both pay less when borrowing and earn more when saving."
Founded in 1987 and based in Boston, MA, Radius currently holds around $1.4 billion in deposits and other diversified assets.
The bank is known for its "award-winning, branchless digital banking platform" that emphasizes the importance of its customer service. Radius offers the full stack of banking services including, checking/savings, personal financial management, global ATM access while also assisting a good number of other Fintechs such as Nerd Wallet and others, to provide certain banking features. Radius also offers commercial lending options for businesses, and treasury management services for pension funds, unions, municipalities, and non-profit organizations.
Sanborn called the acquisition "transformational" allowing LendingClub to "reimagine banking in a way that is free from legacy practices."
"By combining with Radius, we will create a category-defining experience for our members that will dramatically enhance the resilience and earnings trajectory of our business," stated Sanborn.
Mike Butler, Radius' President and CEO, added that he looks forward to leveraging the strength of both teams to "usher in a new era in banking."
"We are excited for our employees to operate our virtual banking platform with more resources and for our clients to gain access to an industry-leading lending product. This is a perfect marriage, with LendingClub bringing the leading digital asset generation platform, and Radius contributing a leading online deposit gathering platform, to position the combined company for long-term success."
So what exactly does this mean? Speaking to a person with knowledge of the transaction, Crowdfund Insider expects Radius bank account holders to gain access to a host of new services including deep data integration where LendingClub can provide credit to users at a lower cost while offering savers the chance to earn far more on their parked money. That's important. This simply makes sense to create a path for investors to sweep funds into LendingClub loans to leapfrog the current low-interest rates offered by most banks today.
"Save when you are borrowing and earn more when you save," said Anuj Nayar, Financial Health Officer at LendingClub. "We are now combining with one of a handful of digital-only banks to create something completely new."
The Digital (Marketplace) Bank of the Future?
Nayar provided some additional perspective on the vision of the marketplace digital bank and how it can deliver better financial  services to the underbanked population:
"LendingClub has a proven history of providing services where traditional banks have pulled back… Banking deserts… we have really been helping people that do not have access to traditional services. And now we are going to be able to provide more services to this underbanked segment of the population."
According to other sources, LendingClub believes that some Fintechs pay lip service regarding financial health but what too many of them do is actually antithetical to helping the underserved/underbanked market. For example, digital banks (think Marcus) that offer high-interest rate credit cards instead of an amortizing loan option as an alternative. But then, providing unsecured loans is rather hard and LendingClub has been doing it for years – perhaps better than any other online lending platform.
While most digital-only banks in the US cannot directly hold deposits (as they do not have a bank charter). LendingClub is poised to be one of the few that can thus align the two sides of the banking equation of deposits and lending – buttressed by deep data generated by years of experience.
Take for example an unexpected medical expense. Perhaps LendingClub will provide an interest-free over-draft on the charge. And then a lower interest rate loan; a better alternative to a credit card balance and never-ending trap of revolving payments.
In a separate blog post, Sandborn added some perspective into the LendingClub ambition.
"Our mission at LendingClub is to empower our members on their path to financial health. As one of the original Fintech innovators with a 14-year track record of improving customers' financial health, we have helped millions of members save money by reducing their high-interest credit card debt through a lower interest personal loan. Today, we are taking the next step in LendingClub's journey and are poised to reimagine banking with the acquisition of Radius Bank.  Together we'll create the first digitally native marketplace bank at scale with the power to deliver an integrated customer experience that enables consumers to both pay less when borrowing and earn more when saving. It's not often that an entity which generates more than $12bn in loans a year seeks to become a bank."
So for LendingClub shareholders will the company get any Fintech shine? It is a good question.
LendingClub's market cap stands at a bit over $1.1 billion. This is a Fintech that claims over 3 million users, a daily touchpoint of 50,000 unique individuals and over 500,000 account logins each month. Now all of those touchpoints will be leveraged further. More services, lower cost for both platform and users, and, perhaps, scaling even bigger.
Whatever you think, it remains the early days of the inevitable transition away from brick and mortar to digital-only banking services.
---
LendingClub 4Q19 FY19 Presentation v1 FINAL

---
Sponsored Links by DQ Promote