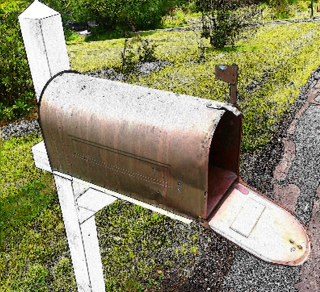 Major bank-to-bank messaging system Swift processed $40 trillion in messaging transactions back in 2018. Significantly, Swift handled $77 trillion in international payments messages via the gpi platform last year, which indicates that the demand for the program is becoming even more firmly established in the bank-to-bank ecosystem.
Approximately 65% of international payment messages by Swift members were transmitted using gpi, with more than 1,900 active transmission corridors.
Carlo Palmers, head of payments markets infrastructures at Swift, told the research team at Finextra that "gpi is proven and is fast becoming ubiquitous."
Palmers added that because of the success of gpi, the company will offer the benefits of monitoring and confirming payments to "all financial institutions on Swift." 
Every financial institution using Swift has been able to access the company's Basic Tracker since December of last year. The firm reveals that many banks across the globe have been using the new feature.
One of the main priorities for banks and other financial institutions is to enhance the security and traceability of international transactions, as bad actors constantly try to exploit security vulnerabilities of newly developed payment platforms. 
The near real-time capabilities of gpi will help Swift remain a dominant player in the bank-to-bank messaging space, which has been challenged by San Francisco-based Fintech Ripple.
Regulatory authorities throughout the world have been requiring financial institutions to commit more resources to boost the security of their cross-border payments systems. Financial service providers must also ensure that their platforms comply with updated regulatory guidelines.
Palmers noted:
"There are a number of gpi features which help protect institutions against payments fraud. The gpi Tracker provides the precise location of a payment, giving complete visibility to financial institutions' operations teams who can detect fraud faster by tracking a payment along its journey."
Last month, Standard Chartered turned on its international payments tracker. 
Lisa Robins, global head of transaction banking at Standard Chartered, stated in January:
"Corporations and financial institutions around the world rely on the confirmation of payments to facilitate the movement of goods and services in order to support the healthy growth of supply chains."
Swift gpi can suspend a transfer almost instantly regardless of where it is located in the payment chain. This is possible because of a unique tracking code that is assigned to each transaction.
Palmers notes that all participating banks in the chain are informed "at the same time." 
If the payment has already been made, then the "instructed bank receives an immediate recall of funds instruction," Palmers explains. 
He adds:
"Anecdotally, we've heard from banks that they have been able to fend off suspected fraud attempts using stop and recall."
He goes on to mention that gpi is fast, as more than 50% of gpi payments are "credited to end beneficiaries within 30 minutes, 40% in under five minutes, and almost 100% of gpi payments are credited within 24 hours."
He continues:
"It's trackable – financial institutions and their end-customers can track their payment flows end-to-end and in real time, and, it's transparent."
Sponsored Links by DQ Promote