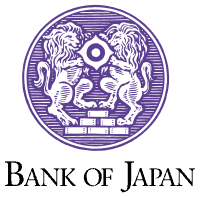 Central bank heads and finance ministers recently held discussions regarding crypto-asset regulations at the G-20 summit. 
Japanese officials working at the Bank of Japan (BOJ), the nation's Ministry of Finance (MOF), and Financial Services Agency (FSA) have held talks in order to determine whether the country, which has a $5 trillion economy, should issue a central bank digital currency, or CBDC.
The issues being discussed include just how Japan's government will adopt a CBDC and whether it would affect the global economy. Although many different digital asset exchanges have been launched across the globe, the US dollar remains the world's most dominant currency and medium of exchange.
Japan is credited by most to be the birthplace or origin of cryptocurrency or cryptographically-secured assets. The Asian nation has often been ahead of its global competitors when it comes to leveraging blockchain or distributed ledger tech (DLT). 
Japan's economy could benefit if the country decides to introduce a CBDC, but like other nations, its authorities are concerned about potential issues related to hacking or other types of security breaches, financially-motivated crimes such as money laundering as virtual currencies become more mainstream.
The latest meeting to discuss these issues took place last month. There were several top Japanese officials present during the meeting, including Ryozo Himino, FSA vice-minister for international affairs, Yoshiki Takeuchi, vice-minister of finance for international affairs, and Shinichi Uchida, BoJ executive director for international affairs.
The BoJ intends to be well-prepared to address issues related to Japan issuing a CBDC. BoJ governor Haruhiko Kuroda has previously argued that there's no real demand for a government-backed virtual currency in the country, however, he acknowledged that the need could arise after regulatory issues and potential risks have been adequately addressed.
Kuroda remarked:
"We are advancing research and study from the technical and legal perspectives so that we will be able to move in an appropriate way when there is a growing need."
Sponsored Links by DQ Promote