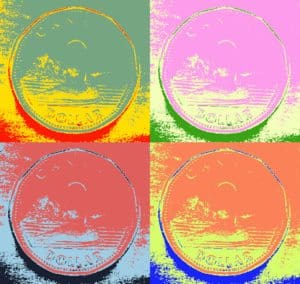 The Bank of Canada might not have any concrete plans for introducing a digital currency anytime soon, however, the nation's reserve bank says it's not completely ruling out the idea of issuing its own virtual currency. It might become necessary to issue a central bank digital currency (CBDC), because of the potential mainstream adoption of private virtual currencies and also the possibility of the rise of cashless economies.
Tim Lane, deputy governor of the Bank of Canada, noted during the Fintech RDV 2020 conference (held in Montreal) that even though there is currently "not a compelling case" for a CBDC, a prototype is under development and the institution will be holding discussions with various stakeholders to consider developing a national virtual currency.
Lane remarked:
"The Bank of Canada would design it to provide the benefits of cash—safe, easy to access, private and a good store of value—but in a digital version that consumers could use to buy things electronically online or in person at a shop."
The Bank of Canada acknowledges that the potential mainstream adoption of decentralized cryptocurrencies could pose a threat to the Canadian dollar (CAD). 
Lane stated: 
"If one or more alternative digital currencies threatened to become used widely as an alternative to the Canadian dollar, then a central bank issued digital currency could be used to defend monetary sovereignty." 
The Bank for International Settlements confirmed that several major reserve banks may introduce their own virtual currencies in the coming years. Although many of the banks that are considering releasing their own CBDCs are developing nations, China is among the few major world economies that appears to be the closest to launching its own CBDC.
While it's possible that virtual currencies could become a legitimate payment method in the future, the Bank of Canada clarified that cash payments would not become obsolete in the near future.
Lane noted:
"The Bank of Canada will make sure bank notes are available to Canadians who want to use them."
Sponsored Links by DQ Promote