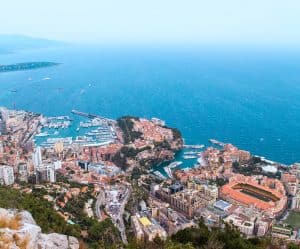 Monaco-based Fintech Privatam is expanding its operations by offering its services in Dubai. The company notes that the Middle Eastern city is a major regional financial and commercial hub and a key contributor to global capital markets. 
Privatam's founders (who are fellow investment bankers) include Arthur Bauch, Massimo Passamonti, and Stanislas Perromat. They aim to offer structured investment products, which can be adjusted for varying risk-return objectives.
Perromat, a founding partner at Privatam, noted that technology plays a key role in financial risk management. He explained that an investment portfolio consisting of several different financial products issued by multiple banks and linked to various underlying assets can be difficult to manage and understand. 
He added:
"The PARity platform is like a cockpit, giving the pilot all the information he or she needs to monitor external conditions and make decisions."
The online portal helps financial consultants with specifying risk and return parameters and comparing returns on investment (ROIs) from different banks on financial products within minutes. Wealth managers can choose from different options, with the highest yields, and aggregate investment products on their dashboards for 24/7 monitoring.

PARity's impact on the structured investment products market has been quite significant. Only four years after the technology was introduced, more than $8 billion in structured products have been traded via the platform. 

Two years after PARity's launch, Privatam's management revealed that the product had been increasingly adopted in Latin America. It has also reportedly become quite popular in Europe. The Fintech firm has white-labeled PARity's technology to a few investment managers who are interested in branding the platform as their own.

Sponsored Links by DQ Promote