Calling it a turning point for the blockchain sector, Figure has completed the first asset-backed securitization using blockchain. The transaction reportedly saved over 100 basis points thus representing a dramatic cost reduction. In a world populated with thousands of blockchain-focused firms, Figure represents a prominent success that is targeting traditional financial services.
Figure is an online lender providing mortgages, HELOCs and student loans.
Figure believes that blockchain can remove approximately $30 billion in cost from the $3 trillion securitization market.
Parties in the transaction included Figure, as the originator, Jefferies Group – the structuring agent, lead underwriter, and warehouse provider, Nomura Securities International, Inc. – lead underwriter, Tilden Park Capital -loan contributor and subordinate note buyer and an unnamed large asset manager as a senior note buyer.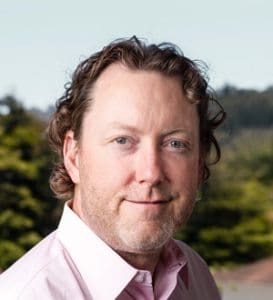 Mike Cagney, CEO of Figure, said the blockchain has "almost incalculable potential for unlocking value in the world's financial markets:
"Until now, the industry has been slow to move past white papers and proof of concept projects. But this first-ever production-level blockchain ABS achievement importantly underscores that the times are changing."
Figure replaces the largely paper-based process in use today regarding securitizations. Figure leverages its in-house developed blockchain Provenance to manage these transactions. Figure claims that Provenance offers benefits that can lower costs, improve security and mitigate risk. Provenance stores data in a distributed ledger that can never be altered, only amended, reducing the risk that the failure of a single entity could cause catastrophic damage to the financial system. The entire system is designed for data integrity and auditability – critical in the financial services sector. Much of the savings engendered are driven by back-office processes that are currently engrained in traditional intermediaries.
Brian McGrath, Managing Director at Jefferies, said they were happy to partner with Provenance/Figure to meet the needs of their clients by using the "innovative technology."
"Nomura is proud to have been a lead underwriter on Figure's inaugural securitization on Provenance," commented Sanil Patel, Managing Director of Nomura Securities International, Inc. "Provenance is leading the way toward creating a more accessible securitization market, one where smaller issuers may securitize assets at a lower cost than the traditional model."
Figure states that it has made significant strides in quantifying the benefits of the technology for the financial services market having proven the feasibility of packaging assets that are originated, serviced, financed and sold on blockchain into a new financial structure.

Sponsored Links by DQ Promote