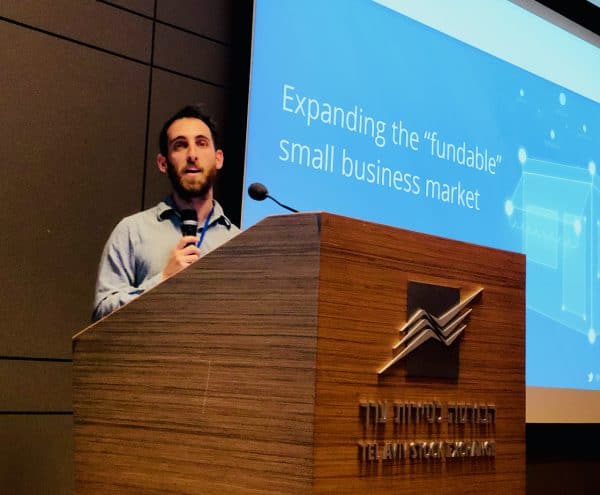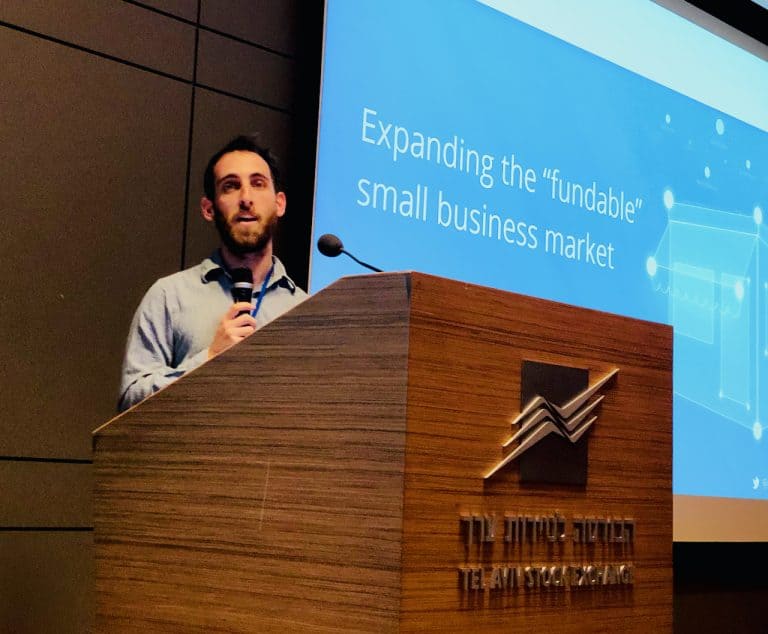 Eden Amirav, CEO at Become (formerly Lending Express), a leading online platform that helps small and medium-sized businesses (SMBs) find and optimize funding solutions, recently shared his views and insights with Crowdfund Insider.
Become uses its proprietary technology to assist and nurture businesses throughout the investment cycle. Entrepreneurs are given their own financial profile, referred to as the LendingScore, where they are able to learn the basic concepts related to funding and investing. This helps them improve their chances of acquiring the capital needed for their projects.
The Become platform helps business owners unlock new financing opportunities while comparing and claiming what they think would be the ideal funding solution.
Become's operations have been growing steadily, as the platform now has more than 175,000 registered business owners. The company has established an ecosystem of over 50 lenders and Fintech partner firms, which includes Kabbage, OnDeck, and Paypal.
The Become platform has reportedly facilitated more than $200 million in customized business loans (to date).
---
Crowdfund Insider: How have the latest advancements in financial technology revolutionized lending ecosystems?
Eden Amirav:  "The latest advancements in fintech revolutionizing the ecosystem are algorithms and AI utilized to build the ecosystem. This has changed how businesses access lenders, apply for loans and the speed at which when they receive them. Access to data has also changed how lenders determine a business's financial health and has enabled lenders to customize their loan rates and terms based on each business's specific financial situation."
Crowdfund Insider: Has the Fintech boom presented any challenges to small business lending?  If so, what are they and how can they be overcome?
Eden Amirav: "Although the process of obtaining a business loan through traditional channels was never simple, the options were. Small business owners would typically go to their local bank, where they held a bank account, to apply for a loan. Since 2009, with the explosion of fintech business lenders, there are too many options for any small business owner to choose from.
Not only are there hundreds of online lenders, there are also many different funding types from term loans to invoice factoring, making it difficult for small business owners to select the best option for their business. The most important consideration is reputability and trust, which is the primary concern of business owners when choosing alternative lending options.
These concerns and challenges can be alleviated with the help of brokers or lending marketplaces, which analyze a business's financials and help match them with their best lender and funding option from their ecosystem of lenders. This saves time and reduces the stress of choice overload for business owners."
Crowdfund Insider: What impact do global and local legislations have on Fintechs within the lending industry? How can small businesses/Fintechs overcome them?
Eden Amirav: "Legislation can work either for or against Fintechs. One clear example is the banking charter, which previously appeared as though it would loosen the reigns for fintechs, but instead clamped down. As we saw, in that instance, what saved the day for many fintechs and technology companies that yearned to get into banking was partnerships and collaboration with traditional financial institutions. Google with Citi for its Cache project, Apple with Goldman Sachs for Apple Card.
On the other side of the coin, open banking regulation in the UK and Australia has opened the doors for Fintechs by enabling them to use APIs to get secure, view-only access to a client's financial data, with the client's explicit consent, from the banks. This data empowers lenders with inside knowledge and understanding of a business's financial health, leading to better funding decisions and terms."
Crowdfund Insider: What are the limitations of lending between Fintechs and small businesses today? How can they be eliminated/the system for lending be improved?
Eden Amirav: "It's a delicate balance between technology and the human touch and striking the perfect balance is a challenge faced by Fintechs. Many small business owners still crave that human element. They enjoy the convenience of applying online and providing digital documentation, but at the end of the day, they still want a real person involved when it comes to putting pen to paper (digital paper or not).
If a lender has an entirely digital process with no voice on the other side of the phone, the small business owner may be more reluctant to finalize their loan offer. To improve the process, online lenders need to combine technology with people, but the key is finding that perfect balance – when should each come into play?
In our experience, clients value technology from the point of loan application up until receiving offers, but when it comes to the final crunch – that decision-making moment – they want a human being to give expert guidance and help them make the correct choice for their business."
Crowdfund Insider:  Small business distrust is a barrier Fintechs have to face. How do you suggest the Fintech industry overcome this?
Eden Amirav: "It's only natural that small business owners have an initial sense of unease when encountering Fintech services for the first time. Fintechs don't enjoy the reassurance that a physical building or centuries-old bank name provides, but there are other ways to build trust. One way fintechs achieve this is by building partnerships with incumbents in the industry.

Fintechs don't enjoy the reassurance that a physical building or centuries-old bank name provides, but there are other ways to build trust Click to Tweet

Plaid is just one example of a company that has built exceptional credibility in the industry partly due to its partnerships with the likes of American Express and Fannie Mae. Another way for fintechs to build trust is receiving testimonials from satisfied clients.

Just like with all online shopping, whether it's for retail or financial products and services, placing a huge value on reviews and testimonials from actual clients can break down the barriers built up by small business owners. Another way to instill faith is by employing  the best cybersecurity protocols and showing them off online.

Lastly, incorporating the right balance between tech and humans is crucial. Speaking to a real person does wonder for reassuring a client's trust, especially if it's someone relatable and knowledgeable about the industry and service or product."

Sponsored Links by DQ Promote