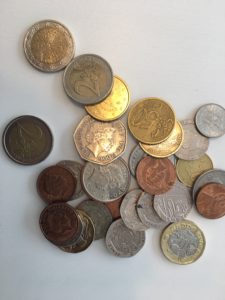 Accuity recently acquired London-headquartered Apply Financial, a Fintech firm that offers payment processing and payment validation solutions to individuals and companies.
Although the amount paid for the acquisition and the other terms of the deal have not been shared publicly, Accuity's management said that the purchase is part of the company's goal to develop its own account validation software for traditional financial institutions and Fintech firms.
Validate, which is Apply Financial's main product offering, is supported by an application program interface (API) and cloud technology. It allows financial service providers to reduce or eliminate common payment processing errors by inputting the exact pinpointed numbers for bank accounts and payment information.
Validate has been developed to help cut down on payment processing costs and to help settle transactions faster.
Delays in payment processing are one of the main reasons for income inequality in the US. The nation's poorest reportedly lost over $100 billion to payday lenders, check cashing services, and to bank overdraft charges during the past decade, primarily due to slow payment processing.
Apply Financial provides automated payment validation solutions, which help improve straight-through processing (STP) rates.
The company noted:
"With the proliferation of faster payment schemes around the world and escalating consumer and business expectations, STP is no longer just an efficiency issue, but a competitive differentiator for firms."
Accuity's Bankers Almanac for Payments portfolio provides relevant bank and routing data to enhance the payment process. It can also be integrated with the Validate product in order to reduce friction and fully automate transaction processing.
David White, EVP of global payments at Accuity and Know Your Customer, stated:
"The payments industry is in the midst of a drastic transformation, with speed and efficiency at the forefront of its evolution."
White added:
"In the near term, Apply Financial's advanced technology will enable us to offer clients a cloud-based, real-time payments and account validation solution to dramatically increase customer STP rates and provide payments certainty."
He continued:
"In the longer-term, the technology will fuel our innovation and enable us to deliver the next generation of payments intelligence solutions to meet our customers' requirements."
Sponsored Links by DQ Promote