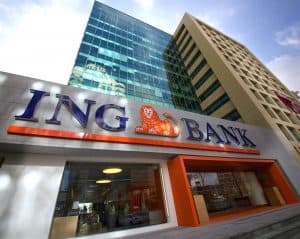 The ING Group, a Dutch multinational banking and financial services corporation based in Amsterdam with over $1 trillion in assets, has reportedly contributed €4.5 million (appr. $5 million) to a $42 million investment round in Eigen Technologies, a natural language processing (NLP) solution provider.
The investment, which has been made via ING's VC division, ING Ventures, is part of Eigen Technologies' Series B funding round, which was announced in November of last year. The round also included contributions from giant Wall Street investment bank, Goldman Sachs.
Eigen Technologies' NLP tech is currently being used by ING in key areas including its loan operations and Libor transition.
The Dutch financial institution said that it's planning to further the use of the technology to create NLP models, which would be developed for the financial industry's need for data extraction in areas like SME banking and trade finance.
Benoît Legrand, chief information officer at ING and CEO at ING Ventures, noted that Eigen Technologies aims to offer a key strategic capability in use cases for both wholesale and retail banking operations.
He remarked:
"This partnership allows both companies to work closer together when implementing use cases through data and process analysis, so as to accelerate Eigen's advantage in NLP as well as ING's digital transformation."
Dr. Lewis Z. Liu, co-founder and CEO at Eigen Technologies, noted:
"Since our foundation, one of Eigen's greatest strengths has been the deep and strategic relationships we have with our clients and partners. In the years we have worked with ING we have found them to have some of the most advanced thinking in the market on the application of machine learning in financial services, something that comes from their fantastic innovation culture."
Sponsored Links by DQ Promote