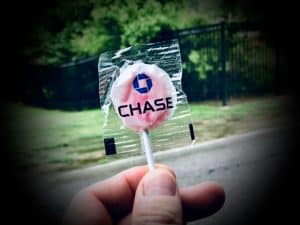 Chase, part of JP Morgan Chase – the largest bank in the US with over $2.6 trillion in total assets, is planning to shut down around 1,000 of its physical branch locations in order to prevent the further spread of the coronavirus (COVID-19).
On March 17, 2020, the bank told its workers that it will be closing down approximately 1,000 brick-and-mortar locations because the coronavirus pandemic is getting worse, according to a report.
A quick visit to the Chase.com site indicates select locations closed with some remaining open as management tries to mitigate the rapid spread of COVID-19 while still serving customers that expect to walk into a physical branch.
An email distributed to account holders told recipients to "please check your branch hours before you go" while recommending customers to bank via the Chase Mobile App.
To quote the email:
"We continue to be here for you and know that many of you are facing challenges at this unprecedented time. We're open for business; however, branch hours and availability may be temporarily changed. Please check the Chase Mobile app or chase.com/branch to find up-to-date hours at a branch or ATM near you. Also know that we continue to clean our branches, including ATM screens and keypads, with EPA-approved disinfectants."
Reportedly, employees who are currently working at the rest of the branches have the option to work from home (remotely).
Thasunda Brown Duckett, CEO of the consumer bank, sent a memo to branch employees clarifying that they will continue to receive their salaries for their regularly scheduled hours. Workers will be paid even if they have been told to work reduced hours, Duckett said.
The bank will also give branch employees two extra paid vacation days.
Financial advisors, small business bankers, and home lending advisors will work remotely from home, beginning March 18, 2020.
Duckett added that it's important to "ensure customers can bank digitally and know all the options to bank in every scenario."
The Financial Times (FT) reported that most US-based retail banks continue to operate as they were before the coronavirus outbreak. Wells Fargo, one of the largest US banks, confirmed that it has kept most of its physical branches open, but it claims that it's taking preventive measures such as an "enhanced cleaning programme in all properties, installing hand sanitiser stations in our branches and encouraging social distancing."
Meanwhile, Bank of America and Citigroup have also decided to keep their physical branches open for business. At least for the time being.
Richard Hunt, CEO at the Consumer Bankers Association, told the FT that more than 99% of physical bank branches in the US are still open. However, several branches have been offering drive-through services, while branches around college campuses have been shut down, Hunt confirmed.