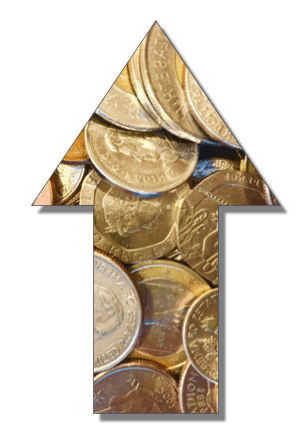 The circulating supply for Circle and Coinbase's stablecoin, called USD Coin (USDC), has increased considerably since the beginning of this month.
USDC's market cap has jumped by about $200 million since March 1, 2020. The US dollar-pegged USDC stablecoin's market cap presently stands at over $600 million, which is notably a 42% increase.
As noted in a recent blog post by crypto exchange Coinbase, an increasing number of consumers and institutions "turn to USDC as a trusted means to weather the turbulence."
The MakerDAO governance community recently approved USDC, which aims to maintain a 1-to-1 peg with the US dollar, as a new form of collateral asset in its protocol. (MakerDAO also  supports Ether (ETH) and Basic Attention Token, or BAT.)
USDC is mainly issued by Coinbase and Circle. However, both companies said they are planning to expand the group of USDC issuers and redeemers.
In January 2020, US-based crypto exchange Kraken began listing USDC.
When beginning to add support for USDC, Kraken noted:
"USDC is a fully collateralized, U.S. dollar-based stablecoin. Similar to other stablecoins listed on Kraken, USDC serves as a hedge against crypto volatility, provides immediate liquidity to crypto holders, and can be used to seamlessly and quickly move assets around the world."
The exchange added (in January):
"USDC is the second-biggest stablecoin in the world, with a current market capitalization exceeding $500 million…As of December 1, 2019, over $1.3 billion USDC has been issued with $830 million redeemed…USDC is based on Ethereum's ERC-20 standard, making it interoperable with most major wallet and custody services."
On March 19, 2020, Tether (USDT), the world's largest stablecoin issuer by market cap, issued  60 million USDT.  The company had also minted another $60 million USDT the day before. It claims that the newly created USDT will be used for "inventory replenishment."

Sponsored Links by DQ Promote