Alibaba's DingTalk Builds International Medical Expert Communication Platform to Help Combat the Outbreak of COVID-19
On March 19th, Alibaba's DingTalk launched the International Medical Expert Communication Platform. It provides a means of free communication, hosted on Alibaba Cloud, for medical workers all around the world to directly contact doctors from medical institutions who have been on the frontline of the COVID-19 battle.
The platform offers both video conferencing and real-time AI translation into 11 languages (Arabic, Bahasa, Chinese, English, French, Japanese, Russian, Spanish, Thai, Turkish, and Vietnamese).
In addition, the "Handbook of COVID-19 Prevention and Treatment", sponsored by Jack Ma Foundation and wrote by ten experts from First Affiliated Hospital of Zhejiang University, can now be downloaded for free. (Source: Alibaba Cloud)
Alibaba's DingTalk Builds International Medical Expert Communication Platform to Help Combat the Outbreak of #COVID19 Click to Tweet
Findora Blockchain Course launched on WeiyangX.com
Blockchain technology has been applied in many fields, including social governance, finance, law, the Internet of Things (IoT), supply chain management, digital assets, and so on. To give the public a better understanding of this emerging technology, WeiyangX.com has collaborated with Haihua Institute for Frontier Information Technology to offer an online blockchain course from Findora. The themes covered in the course included authenticated data structures, digital signatures & digital credentials, zero-knowledge proofs, smart contracts, global regulation towards blockchain development, and etc. More information is available here. (Source: WeiyangX)
Findora #Blockchain Course launched on WeiyangX.com Click to Tweet
The People's Bank of China Releases 2019 Payment System Report
On March 17th, the People's Bank of China released the "Overall Situation of the Payment System in 2019". The report shows that the growth of the mobile payment business is relatively fast. In 2019, banks processed a total of 223.388 billion electronic payment services, with a total value of 2607.04 trillion yuan. Among them, 78.185 billion were online payment services with an amount of 2134.84 trillion yuan, a year-on-year increase of 37.14% and 0.40%.
Mobile payment services were 101.431 billion with an amount of 347.11 trillion yuan, a year-on-year increase of 67.57% and 25.13%. The payment business statistics in 2019 showed that China's payment system operated smoothly, the scale of social capital transactions continued to expand, and the payment business volume had maintained a steady growth. (Source: PBC)
Tencent's LiCaiTong Plans to Transform to Service-Oriented Platform
According to the "2019 Fourth Quarter and Annual Results" of Tencent released on March 18th, its wealth management platform, LiCaiTong, increased its aggregate customer assets over 50% year-on-year, while its number of customers more than doubled year-on-year. In the future, LiCaiTong will gradually transform from a transaction-oriented platform that specifically addresses transaction issues to a service-oriented platform that provides tailor-made services for users by focusing on the two aspects of work:
Investor education and growth: providing investment education content including financial management knowledge base, featured reports, selected financial management courses in forms of video, audio, live broadcast.
Asset allocation and investment advisory services: selecting funds through financial technologies such as big data, artificial intelligence, and risk control, and providing users with services such as portfolio monitoring and dynamic adjustment.
(Source: Sina)
---
The above is a weekly synopsis of the biggest stories on Fintech in China provided by WeiyangX, part of Tsinghua University, in partnership with Crowdfund Insider.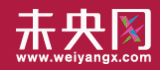 WeiyangX is the most influential website focusing on Fintech in China. The site covers the latest news, industry data analysis, business practices, and in-depth Fintech cases in Fintech. WeiyangX is incubated by Fintech Lab. Founded by Tsinghua University's People's Bank of China (PBC) School of Finance in 2012, the Fintech Lab is the first and leading research entity dedicated to leading best practices, promoting interdisciplinary innovation, and encouraging entrepreneurship in the field of fintech through scientific research and innovative project incubation.

Sponsored Links by DQ Promote