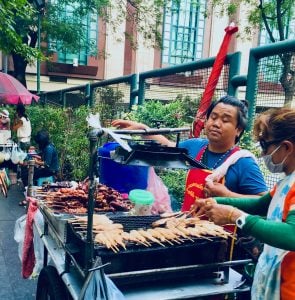 James Lloyd, associate partner at Big Four auditing firm Ernst and Young (EY) and Asia-Pacific Fintech leader, claims that financial technology growth and adoption is surging in the Asia-Pacific region.
He notes:
"[Fintech development in Asia is] driven by consumers' desire for more attractive fees and rates and access to more innovative financial products. Consumers currently still turn to incumbents first when searching for a new product – and in most cases are hesitant to buy financial services from a non-financial provider." 
He points out that traditional financial service providers are able to team up with Fintech innovators in order to capture their share of the evolving financial technology ecosystem.
Lloyd argues:
"Success will depend on understanding the nuances of local consumers and creating localized and personalized products and services."
According to case studies published by the Fintech Adoption Index report, a new Fintech proposition may be introduced and expanded across the Asia-Pacific region by focusing on localization, which involves developing an understanding of how capital markets are created, and "being able to pinpoint the biggest challenges and pain points in each one."

Lloyd notes that it's important to focus on the end-to-end consumer experience, by ensuring "close communications and feedback with local users to understand their perspective at every engagement point."

He adds that there needs to be an increased focus on personalization, which involves "catering to individual views, goals, and habits, whether by offering a curated experience or by enabling self-service customization."

He acknowledges that the (above mentioned) these strategies need time and adequate capital to implement properly.

However, Lloyd claims that they deliver considerable returns in the long-term by ensuring that products are being developed in an appropriate manner and are in demand.

He points out that in 2017, "ease of opening an account" was the top priority when choosing a Fintech provider. Now, he claims that price is the main consideration.

EY's global Fintech adoption index, which monitors the uptake of innovative financial technologies globally, reveals that the Asia-Pacific region has experienced the fastest Fintech adoption rates. They surged by 63% (year-over-year) in 2019.

In mainland China, most consumers are not interested in adopting new Fintech platforms if they only offer "ease of onboarding." Chinese users are looking for competitive rates and fees,  improved user experience, and access to innovative products.

In Hong Kong, many consumers are responding to a survey said they want better rates and fees. Ease of onboarding and an enhanced user experience were considerably less important considerations.

In Japan, merely 3% of users responding to a survey said they'd choose Fintech for a better experience. The vast majority said the price was the first thing they'd look at when selecting a financial services provider.

Customers in South Korea and Singapore also said the price was the top consideration when choosing a financial services company.

Sponsored Links by DQ Promote