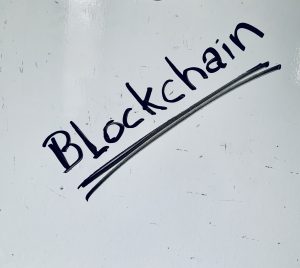 Block.one, a Cayman Islands-registered firm that developed EOS, a leading platform for creating decentralized applications (dApps), has been working on a new blockchain-enabled social media platform, called Voice, for more than a year.
Block.one reports that it has invested $150 million in Voice, which was introduced in June 2019 during a presentation made by Brendan Blumer (the CEO at Block.one).
The investment will help Voice's management to conduct operations in an independent manner so that it no longer relies completely on Block.one.
As mentioned in a company release, Voice is a social news platform that will reward users and content creators in cryptocurrency tokens for their contributions.
As explained in the announcement:
"The [Voice] platform, which aims to address many of the flaws in today's media world, including data ownership, fake news and bot manipulation, was conceived of and incubated by Blumer and CTO Dan Larimer."
Blumer noted that Voice aims to create "living journalism instead of static news platforms."
He claims that Voice will "fundamentally change how media platforms are working."
Blumer says that this is the right time for Block.one to hand over management duties to Voice CEO Salah Zalatimo and allow the social news platform to "grow under his leadership to create a truly unique experience for content creators everywhere."
Voice will be managed as a separate business entity. It will use the $150 million in funding to grow its operations and add more team members.
Salah remarked:
"Today's media and social media landscapes are rapidly converging and the resulting digital forums for engagement are broken." 
He continued:
"We've witnessed a profound loss of trust on social media sites given their opaque use of personal data and capricious content regulation rules: If you need to hire armies of people to remove disturbing content, then there's something fundamentally wrong with the platform." 
Salah explained that Voice aims to bridge divisions and "rebuild trust" in media platforms by promoting "authenticity, transparency and humanity" within its community.

Voice's beta version was introduced in the US on February 14, 2020. The platform is being rolled out in different phases in order to obtain real-time feedback from users, perform testing and make the necessary updates or changes.

The Voice platform has been built on Block.one's EOSIO protocol. It's notably one of the first large-scale projects that aims to promote the mass adoption of blockchain or distributed ledger technology (DLT).

Sponsored