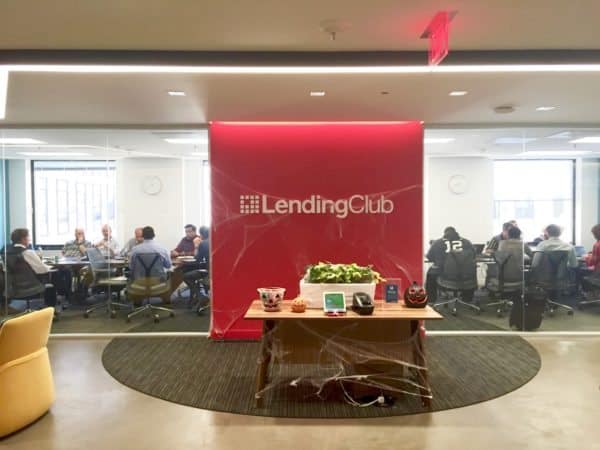 LendingClub (NYSE:LC), the leading marketplace lender for consumers, is increasing interest rates for borrowers. The increase for new borrowers ranges from 2% to 4% depending on loan grade. The news was revealed in an 8-K filed with the Securities and Exchange Commission and posted on the LendingClub website as a blog post. The online lender made the move during a period when the US Federal Reserve has dropped interest rates to historic lows thus indicating its concern of heightened risk from borrowers.
LendingClub said they continue to take "immediate, proactive and temporary action and may continue to adjust as needed while [they] navigate the rapidly changing environment."
LendingClub said the spike in the rate of unemployment "will be unprecedented":
"Like other Fintech and financial services companies, we are assessing the impact to our platform and the market, including the potential impact of aid on affected borrowers, but it is difficult to estimate with any precision. For example, the government's relief in 2020 is larger than during the Great Recession of 2008, but perhaps more important, it appears intended to provide aid more quickly: it took more than 6 months for consumers to experience the benefits of the 2008 relief, while the government is anticipating that consumers, in this case, should experience benefits in the next 2-4 weeks."
LendingClub added that they are waiving late fees starting April 1st through May 31st. Simultaneously, the Fintech is working to help borrowers by adding "hardship plans" and, in certain situations, borrowed may skip two months' worth of payments.
"To date, as a percentage of our portfolio, the number of borrowers requesting hardship plans has been relatively small at less than 2% of total loans outstanding. The majority of those calling in are in current status (meaning they haven't missed any payments to date and are proactively calling to let us know they think they'll be impacted). We expect to continue to develop plans to help our borrowers during this difficult time."
LendingClub said there will be a temporary impact on investors' cash flow by borrowers taking advantage of these programs but it is too early to estimate the overall impact.
Overall, approval rates for LendingClub loans in certain high-risk categories have become more stringent. Investors may see fewer Grade C and D loans available on the platform. The company said that individual investors overweight those grades "should consider the effects of cash drag on their portfolio and whether or not to reallocate now in line with their investment objectives."
This is not the first time LendingClub has made an announcement of operational change due to the COVID-19 pandemic. Earlier this month, LendingClub announced several changes to its lending process as it attempts to mitigate the heightened risk created by uncertainty in the marketplace. LendingClub also pulled its Q1 guidance.
Today, Kabbage, an online lender servicing SMEs, revealed it was furloughing employees while shutting an office in Bangalore, as it attempted to manage the impact of the Coronavirus crisis. Expect other online lenders to announce the same in the coming days.