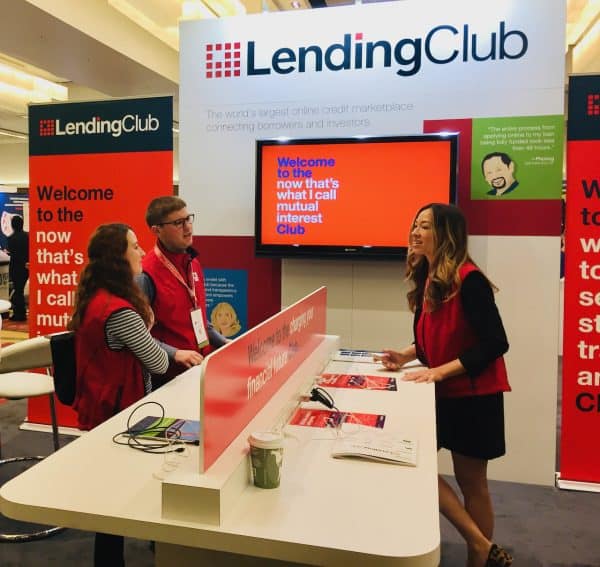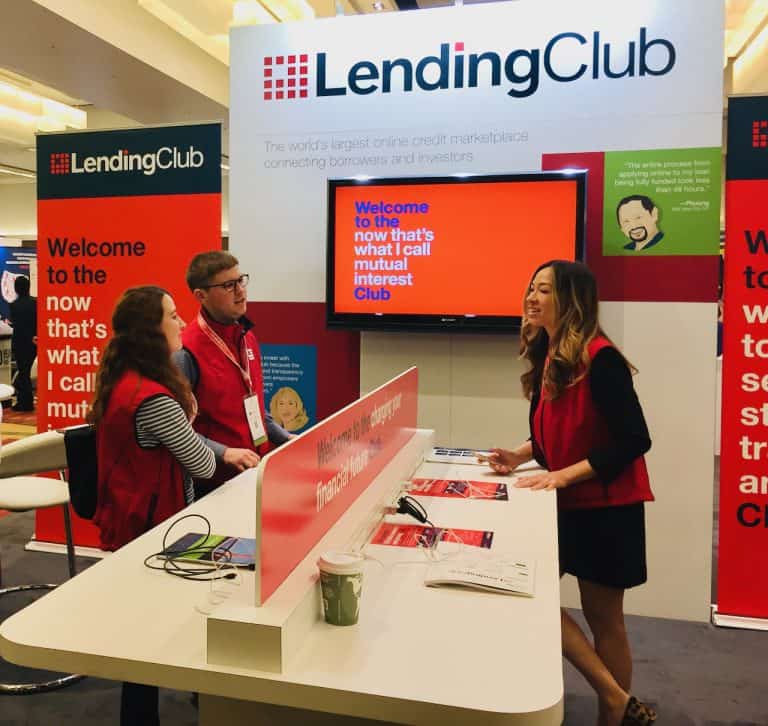 LendingClub (NYSE:LC), the leading marketplace lending platform in the US, has issued another 8K outlining moves the company has taken to gird its platform during the Coronavirus pandemic.
Last week, LendingClub issued a similar 8K outlining moves it had taken as interest rates and credit markets have shifted as COVID-19 has taken hold of financial markets around the world.
This most recent 8K highlighted initiatives LendingClub is taking as they navigate the current environment and reassure its over 3 million borrowers and lenders.
Strong Balance Sheet and Liquidity. We believe we have sufficient cash and liquidity to sustain our business through 2021 after running our business through numerous stress scenarios. As of March 20, 2020, LendingClub's balance sheet includes approximately $365 million in unencumbered liquidity, of which $315 million is in cash and cash equivalents. We also have approximately $555 million outstanding principal balance of personal loans held for sale, with associated durable, committed revolving warehouse credit facilities outstanding of $373 million. To further manage liquidity and minimize use of our balance sheet, we are focusing on whole loan sales, reducing structured programs and reducing overall platform volume until the market stabilizes. Additionally, over the past few years we have taken deliberate actions to mitigate increases in fixed costs. A significant portion of our expense base also consists of variable costs that will decrease as we reduce overall platform volume.
Enhancing Portfolio Resiliency. LendingClub is enhancing the resiliency of the portfolio by proactively managing underwriting quality and credit risk. We are reducing approval rates for certain higher-risk borrower populations, increasing income and employment verification requirements and adjusting our marketing mix, focusing on channels where we have the most flexibility to control volume and credit quality. These efforts, which include evaluating and repricing credit risk, are currently underway.
Operational Flexibility. We are deeply committed to our borrowers' financial success and know that this is a trying time. In the past week we have implemented hardship plans specific to coronavirus pandemic, and today implemented a new capability that permits eligible borrowers to skip up to two payments. Further, we are actively developing new intermediate and longer term payment plan capabilities that take advantage of a new loan servicing platform we implemented in February 2020. The company has remote work and remote training capabilities and the majority of LendingClub employees have been successfully working remotely since March 10, 2020. We are significantly increasing the capacity of our payment solutions team to take inbound calls from borrowers who are looking for assistance with payment plans and we have a partner network in place, which allows for the training of additional servicers, collectors and other operating capabilities, as needed.
Vigilant Performance Monitoring and Dynamic Data Driven Decision Making. In order to protect our marketplace platform for both borrowers and investors, LendingClub is monitoring multiple performance indicators closely. LendingClub has access to and is analyzing internal and external data sources, including data and forecasts from Moody's Analytics. We are using these tools to help guide the real time development, implementation and iteration of changes to our marketplace platform. We are also closely monitoring the various federal and state stimulus programs and their impact on our borrowers, the broader economy and our business. We have a demonstrated history of quickly initiating changes and scaling origination volumes in response to market dynamics and will leverage that experience to navigate the current environment.
Flexibility to Opportunistically Pursue Growth. We also currently have approximately $750 million in committed loan purchase revolving warehouse credit facilities, of which up to $377 million is available to be drawn against if needed. Accordingly, when the conditions are right, we can opportunistically pursue growth.
LendingClub said they will continue to monitor a number of data points as the situation evolves while removing prior performance guidance for the quarter.

"Due to the dynamic nature of the situation and the uncertainty of its impact on the Company, we are withdrawing the guidance we issued on February 18, 2020 for the first quarter and full year of 2020. We will provide an update during our first-quarter 2020 earnings call."

Sponsored Links by DQ Promote