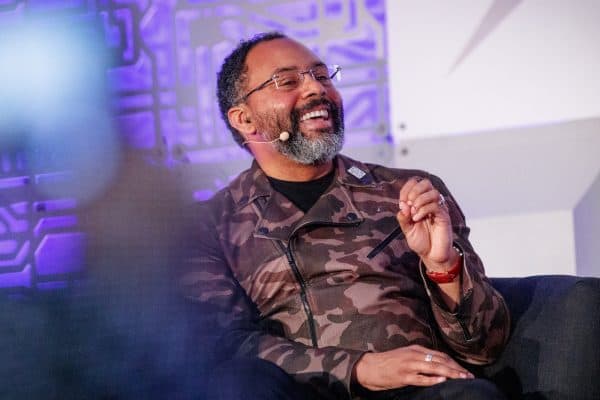 Crowdfunding advocate and Fintech expert Rodney Sampson has joined Draper Goren Holm as a Venture Partner. Draper Goren Holm is a partnership between Tim Draper, Alon Goren, and Josef Holm, focused on accelerating and incubating early-stage blockchain and Fintech startups, while simultaneously producing leading blockchain and crypto events including the Security Token Summit and LA Blockchain Summit.
Sampson previously co-founded Multicast Media Technologies (Streamingfaith.com) which was sold for $24 million in 2010. Sampson was a partner and remains the largest minority LP at TechSquare Labs whose investments are valued at well over $1.5 billion. Today, Sampson is a Nonresident Senior Fellow at The Brookings Institution and Executive Chairman of OHUB, an inclusive ecosystem building platform to ensure that everyone, everywhere is equitably represented in the future of work, fourth industrial revolution and beyond as a path to shared prosperity and multi-generational wealth.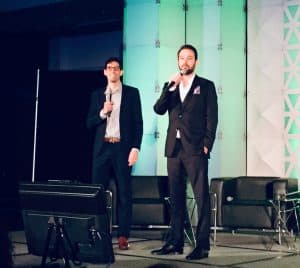 Founding Partner Alon Goren said the Sampson will play a key role at Draper Goren Holm as it diversifies its deal flow:
"We are excited to have him on board as he brings the grit, deep industry insight, and entrepreneurial spirit we need to build the next generation blockchain hub in Los Angeles and beyond."
Founding Partner Josef Holm added that it was an exciting time to welcome Sampson:
"He will play a key role in scouting the industry's top projects, ensuring we continue to make investments into the best entrepreneurs this space has to offer."
Sampson called it a "no brainer" in deciding to join Draper Goren Holm, considering the team's extensive history together.
"Alon, Josef and I met each other at a crowdfunding event in Las Vegas almost ten years ago, while Tim and I judged a pitch competition for 43North in Buffalo three years ago. Considering our many previous successful collaborations, I couldn't be more excited to join their team to bring the future of blockchain technologies and startup to market; and as a platform for equity as we work to solve our planet and society's hardest challenges."
Sampson's background in kickstarting a startup pre-accelerator and launching over 300 events per year aligns with the post-check value creation Draper Goren Holm continues to provide for their portfolio companies.

Current portfolio companies at DGH include Totle, Ownera, Innovesta, LunarCrush, Degens, Giftz, Vertalo, Coinsquad, CasperLabs, Element Zero, DeFi Money Market and others.

Sponsored Links by DQ Promote