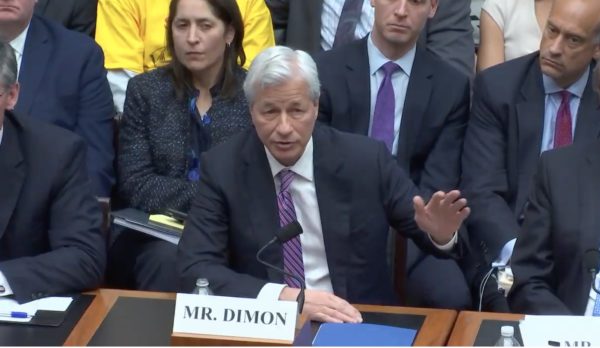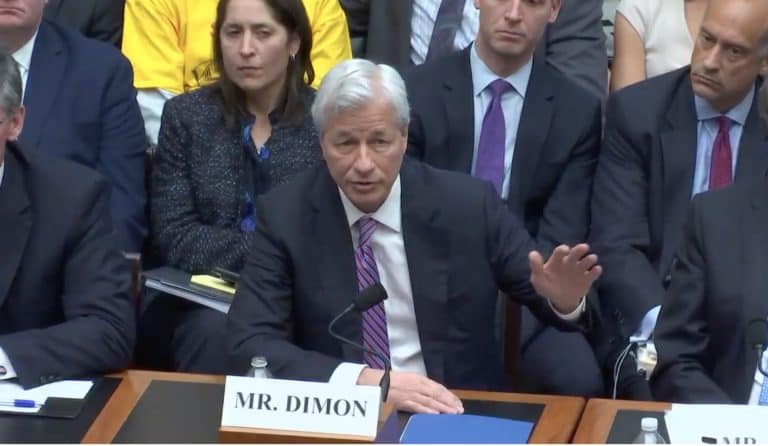 Legendary banking CEO Jamie Dimon has published his annual letter to investors that typically deals with the performance of JP Morgan Chase (NYSE:JPM). This year's letter that always garners a broad readershp, has taken a different tone as the bank, as well as the rest of the world, is dealing with an unforeseen crisis in the COVID-19 pandemic.
Dimon, who recently was slowed by a heart attack, said that as they deal with the pandemic, he wants to focus on what JPMorgan can do to remain strong:
"We entered this crisis in a position of strength. 2019 was another strong year for JPMorgan Chase, with the firm generating record revenue and net income, as well as setting numerous other records across our lines of business. We earned $36.4 billion in net income on revenue of $118.7 billion, reflecting strong underlying performance across our businesses. We now have delivered record results in nine of the last 10 years and are confident we will continue to do so in the future, though it should be expected that our earnings will be down meaningfully in 2020. Our largest businesses grew revenue and net income for the year, while the firm continued to make significant investments in products, people and technology. We grew core loans by 2%, increased deposits overall by 5% and generally broadened market share across our businesses, all while maintaining credit discipline and a fortress balance sheet. In total, we extended credit and raised capital of $2.3 trillion for businesses, institutional clients and U.S. customers."
Beyond the fortress balance sheet that has well-positioned JPM to navigate the Coronavirus crisis, Dimon said expect to hear more from him regarding technology and the competitive environment later this year once we are on the other side of the pandemic.
Dimon stated:
"We have the resources to emerge from this crisis as a stronger country. America is still the most prosperous nation the world has ever seen. We are blessed with the natural gifts of land; all the food, water and energy we need; the Atlantic and Pacific oceans as natural borders; and wonderful neighbors in Canada and Mexico. And we are blessed with the extraordinary gifts from our Founding Fathers, which are still unequaled: freedom of speech, freedom of religion, freedom of enterprise, and the promise of equality and opportunity. These gifts have led to the most dynamic economy the world has ever seen – one that nurtures vibrant businesses large and small, exceptional universities, and a welcoming environment for innovation, science and technology. America was an idea borne on principles, not based upon historical relationships and tribal politics. It has and will continue to be a beacon of hope for the world and a magnet for the world's best and brightest."
Sponsored Links by DQ Promote