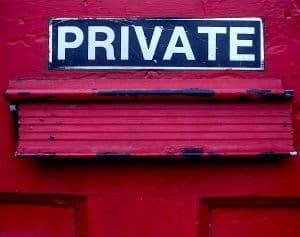 UK-headquartered Privitar, a data privacy company, has secured $80 million in funding through a Series C investment round led by Warburg Pincus.
ABN Amro Ventures, the VC division of ABN Amro, the third-largest bank in the Netherlands, also took part in Privitar's latest round.
Accel, Partech, IQ Capital, and Salesforce Ventures have made contributions to the round as well. The data privacy firm's most recent fundraiser has come less than a year after it acquired $40 million in capital through its Series B.
Founded in 2014, Privitar assists financial institutions and various other organizations with leveraging Big Data analytics, while ensuring that client information remains private.
The firm's clients include financial giants Citi and HSBC. It notes that its centralized platform aims to protect and manage sensitive customer data.
The Privitar team says its services are vital for companies that are planning to migrate their IT infrastructure and customer databases to modern and more advanced data platforms, including cloud data lakes.
The firm's annual recurring revenue increased by over 3x (year-over-year) during 2019, and its employee headcount grew by 80% to more than 140 workers.
The firm said it will use the capital acquired to recruit more sales professionals. Privitar will also hire services and product development experts, as the firm begins to increasingly focus on expanding its operations globally.
Jason du Preez, CEO at Privitar, stated:
"Managing sensitive data at enterprise scale and complexity is a real challenge for even the most sophisticated data organizations. By automating the enforcement of data protection strategies, Privitar's platform makes this achievable in any data-driven organisation."