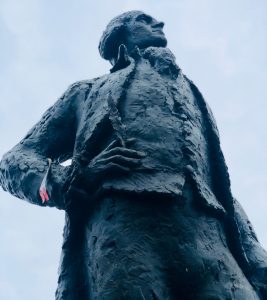 Paris-headquartered Jus Mundi, a Legaltech firm that aims to serve as the search engine for international law and arbitration, has secured €1 million in capital through its recent seed funding round.
Jus Mundi's management says the firm aims to become a leading resource for international law and conducting arbitration research.
Launched in 2018, Jus Mundi was established by five engineering professionals and a lawyer, Jean-Rémi de Maistre, who has experience representing governments in international arbitration cases.
Jean-Rémi believes that artificial intelligence (AI) can help increase the chances of winning court cases. He explains that AI can assist with identifying important legal information in almost any language. It also allows users to better analyze data related to the arbitrators who make decisions related to cases.
The Legaltech firm has developed special technology solutions to gather and structure legal data, including international arbitration awards and treaties between different states. The Jus Mundi team notes that they've leveraged advanced machine learning algorithms to analyze data sourced from entities across the globe.
The firm's software tools are being used by world governments and major law firms, which reportedly include Clifford Chance, DLA Piper, Freshfields Bruckhaus Deringer, and Eversheds Sutherland.
Several angel investors from the US, France, Germany, The Netherlands, UK, Ireland, and Australia took part in the Legaltech firm's round. They include Stefan Tietze (founder of gebraucht.de), Kai Hansen (founder at Lieferando), Cedric Page and Elie Rotenberg (founders at Millenium.org and Webedia gaming), Olivier Njamfa (founder of Eptica) and major business angels clubs (INSEAD, Seed4Soft, and Holnest).
Jean-Rémi de Maistre, CEO and co-founder at Jus Mundi, stated:
"Our primary goal is to become the global leading resource for international law and arbitration research and then expand to the other fields of law. We believe that having an international DNA is the key to conquer a market that has become largely globalized."
Jus Mundi has teamed up with global academic publisher, Brill | Nijhoff for the distribution of Jus Mundi – Academic Research to libraries throughout the world. The service is reportedly being used by universities in Europe, including the Paris La Sorbonne. It's also used in the US by the Harvard Law School and in Japan by the Kyoto University.