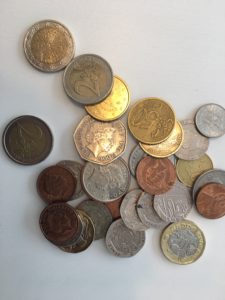 UK-based JudoPay, a mobile-first payment platform, has confirmed that it will be taking part in the #KeepBritainMoving initiative, which has been launched in response to the economic uncertainty resulting from the Coronavirus (COVID-19) outbreak.
JudoPay is planning to support UK-based SMEs during these challenging times. The payment firm will provide expert business advice and consulting services to small companies. It will also offer digital payment support, so that firms can maintain their operations.
Jeremy Nicholds, CEO at Judopay, stated:
"Small businesses are the financial bloodline of the UK economy, and their survival in the current economic climate is vital, not only for the growth of the UK, but to local communities who depend on them." 
Nicholds added:
"We want to play our part in helping fellow businesses during these tough times. We joined the #KeepBritainMoving initiative because it aligns with our goals and our efforts to help businesses streamline and adjust to the unprecedented and changing landscape."
Judopay has introduced an online hub that offers critical support to SMBs that are looking for advice during this time.
Judopay recently teamed up with a Lithuania-based firm, Evarvest, in order to enhance the payment experience for its mobile app users.
In December 2019, Judopay joined the partner ecosystem that TAB (The App Business) draws on to provide checkout and payment experiences for customers.
The collaboration combines the technical capabilities of what the company claims to be two of the "most disruptive companies" in mobile technology.
Nicholds had noted (last year):
"TAB lives, breathes and embodies mobile. And so do we. The company builds innovative mobile-first products for a host of well known, sector defining brands and we can't wait to enhance the great work they're already doing by offering their customers [a good] mobile payments experience."
Established in 2012, JudoPay has developed simple and secure checkout experiences for all types of businesses. It offers end-to-end payment processing solutions for digital commerce, mobile commerce and app-commerce via a single API.

Sponsored Links by DQ Promote