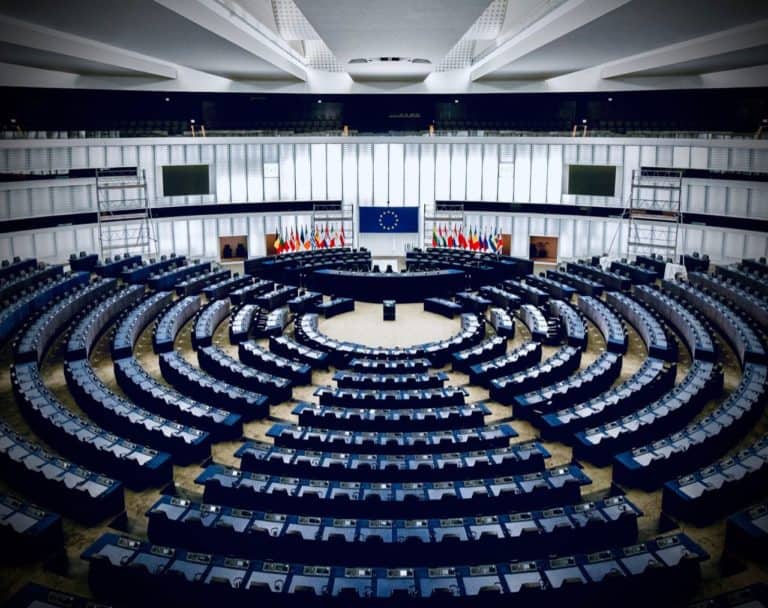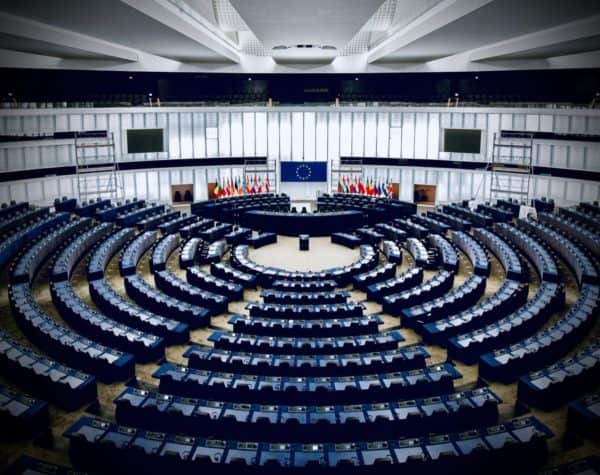 The European Parliament suggests that the EU should consider broadening the existing definition of digital assets or cryptocurrencies and expand its current list of blockchain or crypto-related organizations that may need to follow financial regulations.
The EU adopted the Fifth Anti-Money Laundering Directive (AMLD5) back in May 2018. It recommended (at that time) implementing an extensive set of regulatory guidelines, which would require digital currency exchanges and custody solution providers to register with authorities and comply with relevant know-your-customer (KYC) and anti-money laundering (AML) checks.
A recent report released by the European Parliament Research Service claims that the existing AMLD5 framework has become outdated, as improved international standards such as those developed by the Financial Action Task Force (FATF) have now been introduced.
The report states:
"To bring the European AML/CFT framework up to speed with the current reality in the crypto space, the EU could consider a number of regulatory actions."
The initial recommendation from the EU involves the potential expansion of the current AML/CFT framework's regulatory guidelines. The report claims that there's been significant growth in the number of digital tokens and suggests including privately-issued virtual tokens as simply a subcategory of decentralized cryptocurrencies.
Several crypto-related businesses, including digital asset exchanges facilitating crypto-to-crypto transfers, financial institutions taking part in token offerings and centralized trading platforms, are not covered by the existing regulatory guidelines. The EU recommends updating the current framework in order to follow AML/CFT rules.
The report also suggested closely monitoring the activities of cryptocurrency miners.
The researchers noted:
"Nowadays, coins have emerged that do not always require big energy-consuming server farms to mine, but that can be mined running a few hardware rigs at home. As it stands, such rigs can be set up by anyone, also by criminal actors."
The report explained:
"Newly mined coins are by definition "clean", so if someone (e.g., a bank) is willing to convert them into fiat currency or other crypto assets, the resulting funds are also clean. A first regulatory step could be to try to map the use of this technique and subsequently, if it effectively proves an important blind spot, to consider appropriate counter measures."
The report's authors clarified that cryptocurrency developers and non-custodial digital asset wallet providers need not be concerned with AML guidelines, because they're only providing the technology needed to carry out transactions (and are not actually engaging in crypto payments or transfers).
Virtual currencies have proven to be extremely volatile, the report acknowledged. It added that they've not yet been able to maintain stable prices during times of economic uncertainty.
The price of Bitcoin (BTC), the flagship cryptocurrency, dropped by over 50% between March 12 and March 13, 2020 due to concerns about the global economy following the Coronavirus (COVID-19) outbreak.
The report argues that existing financial laws cannot be effectively applied to cryptocurrencies,  and therefore they might pose great risks to investors.
The researchers said that it's concerning that financial institutions are being allowed to engage with virtual currencies under existing regulatory guidelines.
The report pointed out:
"At present, EU financial laws do not prohibit financial institutions from holding or gaining exposure to crypto assets or from offering services relating to crypto assets. If financial institutions decide to acquire them and take them on their balance sheets or engage in activities that involve them, they could face enormous losses."
It added:
"As part of a conservative prudential treatment, for now, the best way forward to deal with the uncertainty surrounding crypto assets, is probably to deduct them from a financial institution's own funds."
The report's authors recommended:
"Crypto assets that do not qualify as MiFID II financial instruments, nor EMD2 electronic money, and hence, escape all EU financial regulation, the EU should, at the very least, put appropriate risk disclosure requirements in place, so that investors and/or consumers can be made aware of the potential risks prior to committing funds to these crypto assets."
---
European Parliament Cryptoassets IPOL_STU(2020)648779_EN

---
Sponsored Links by DQ Promote