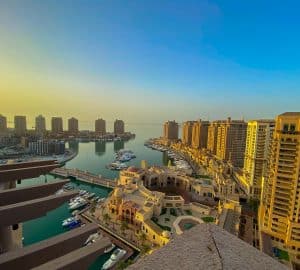 Qatar-based Commercial Bank revealed on April 12, 2020, that it's launching two new products that offer digital payment and remittance solutions.
Joseph Abraham, Group CEO at Commercial Bank, confirmed during a video press conference that the bank has introduced the "CB Household Worker PayCard," which is one of the Middle Eastern nation's first all-digital solutions offered to help household workers better manage their salaries and remittance payments to friends and family members.
Abraham noted that the new service has been introduced after the launch of the "CB Smart Payroll" for handling company employee payments and remittances.
Abraham remarked:
"Digital banking leadership has been the core strength of Commercial Bank and the launch of the 'CB Household Worker PayCard' solution responds to the needs of the nation during this period by providing digital payment and remittance solutions for domestic workers in Qatar." 
The CB Household Worker PayCard could potentially play a key role towards enabling greater financial inclusion and assisting customers in moving from cash to digital payments, Abraham explained.
Amit Sah, EGM and head of retail banking, Commercial Bank, said that people can apply online to obtain the worker pay card. This can be done through the company's mobile banking app.
Sah added that employers can create a PayCard account for all their workers.
Sah noted:
"Using this service, the monthly salary can be credited and also if required, remittances can be set up on behalf of the domestic worker to their beneficiaries in overseas countries using Commercial Bank's award-winning digital '60 Second Remittance' solution – all without leaving home, enabling everyone to stay safe." 
The Household PayCard allows local employees to make cash withdrawals from ATMs and conduct cashless transactions.

Sponsored Links by DQ Promote