EstateGuru, a European marketplace for property-backed loans to SMEs, is reporting a solid first quarter – even while the COVID-19 pandemic emerged in the latter half of the period.
EstateGuru claims that 8092 new investors joined the platform during Q1 in contrast to 3927 during Q1 2019.
The biggest number of new investors came from Germany at 1842. The German investor community now numbers 11,290 surpassing the Estonian community, EstateGuru's home market, of 11,113.
The next largest investor markets are, in order of size, Lithuania, Latvia, Italy, Spain, an Austria. EstateGuru reports investors from over 100 different countries.
In total, EstateGuru investors earned €2.9 million in interest during the Q1 of 2020 versus €1.8 million during the same quarter year prior.
The company states that 204 projects were financed in the amount of €27.2 million during the quarter compared to 89 projects in the amount of €13.5 million in Q1 2019.
EstateGuru's vision is to become a top 3 alternative real estate backed lender by 2025.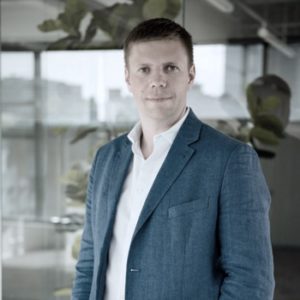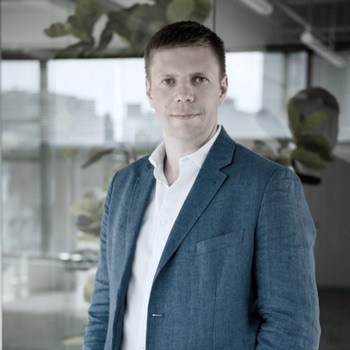 Marek Pärtel, EstateGuru's co-founder and CEO, said that 2020 began very successfully giving the platform an excellent start to the year even as things became "choppy" due to the Coronavirus pandemic:
"I truly believe that our business model is a solution perfectly made for exactly the kind of a new world we are entering. That's why EstateGuru was created in the first place – to have the business model which is designed to keep going through all times," Pärtel said. "The first quarter of 2020 marks another historical milestone for us, as EstateGuru financed its first project in Germany. This move was part of our tested and proven expansion model. We are close to finalising all the preparatory work in order to establish our local subsidiary and operations in Germany. Our aim is to be fully compliant with regulations for running local daily business operations in the country during the upcoming months."
Multiple P2P lending platforms in the Baltic region have shutdown with some emerging as alleged scams. Sensitive to the optics, EstateGuru said it continues to work closely with regulators in all of their operating countries to make certain that the sector is healthy and viable. EstateGuru called on all the market participants to publish annual reports and audits in a show of transparency.
"All platforms should also publish regular portfolio overviews and different statistics regarding the platform. EstateGuru's annual report is ready and it will be sent over to auditors at EY. The audited annual report will be published in June," stated the company.
EstateGuru said that anti-money laundering protocols are a "priority business task."
"The application of Anti Money Laundering (AML) measures is an unavoidable part of being a sustainable crowdfunding platform, creating trust and serving clients from different parts of the world."
In light of the COVID-19 crisis, digital transformation will accelerate and agility remains a priority.  EstateGuru said that crowdfunding was born as a result of the last financial crisis and it can play an essential role in the current pandemic.
"One of the challenges of this crisis is not an absence of capital per se, but the inability to provide or access funding fast mostly due to execution risk, e.g. face-to-face interactions with bankers, public notaries, etc. Crowdfunding is the best solution to this problem as it can be executed online in a manner which keeps the public safe. Governments and EU institutions could also help by channelling funding through crowdfunding platforms."
Pärtel said that the Q1 results do not make them strive any less but rather the opposite. EstateGuru's priority is to stay as conservative as they have always been in their credit decisions.
"We haven't had any capital loss since 2014 and the average return rate of recovered loans has been 10,4%. We expect to see partial capital losses in some loan cases due to the economic situation this year but in case of proper diversification of the portfolio, it would not affect the overall performance of investment returns significantly.  We're continuing our journey to become the leading property lending and property-backed investments platform in Europe in terms of quality, stability and technological innovation through economical cycles," said Pärtel.
EstateGuru provides a statistics page showing loan performance in aggregate. In total, EstateGuru has originated over €201 million with a historical return of 11.85%. The average size of a loan is €142,317 with an average term of 11.1 months.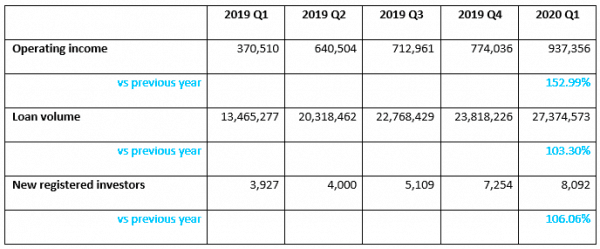 Sponsored Links by DQ Promote