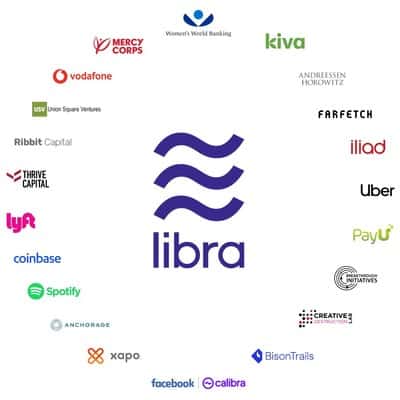 The Libra Association, Facebook's push to create a global non-sovereign digital currency, is applying for a Payment System License from the Financial Markets Supervisory Authority (FINMA) in Switzerland.
In addition to applying for the FINMA license and updating the white paper, the Libra Foundation reports that the near-term operating expenses of the Association have now been funded by its members.
According to Libra, initiating the licensing process is an important milestone as the digital currency moves forward to a more operational phase of the project.
Libra emphasized that the process will continue to accept input from central banks and other regulators around the world. To date, Libra has received a tepid, or times hostile response from policymakers. Switzerland has established itself as a Fintech friendly jurisdiction and is home to a multitude of blockchain centric early-stage firms.  Any application process would have incorporated direct discussion between the Libra Foundation members and corresponding managers at FINMA.
One of the challenges Libra should have anticipated is the fact it may be deemed a security and thus regulated in a different manner than a method of direct value transfer. The sheer size of Facebook's audience, along with the founding members of the Association, may mean the Libra crypto will become systemically important – immediately. Many public officials remain on the fence as to whether or not a private digital currency is a positive step for potential users.
Libra has added that its payment system can offer "single-currency stablecoins" in addition to the multi-currency Libra coin. A single currency based crypto may receive more support from regulators but questions linger as to the overall impact to the global economy.
Additionally, the Libra Association claims it has adopted an open and competitive permissioned blockchain that foregoes the future transition to a permissionless system but maintains many of the economic and governance properties of the original design.
The Libra Association also states it has enhanced the safety of the Libra payment system with a "robust framework for financial compliance and network-wide risk management, as well as strong standards for anti-money laundering, combating the financing of terrorism, and the prevention of illicit activities."
Details are available in an updated Libra Association white paper.
---
Libra_WhitePaper V2_April2020

---
Sponsored Links by DQ Promote