Ant Financial, the Fintech division of Chinese multinational e-commerce giant Alibaba Group (NYSE:BABA) and the parent firm of Alipay, has introduced its consortium blockchain platform.
Referred to as "OpenChain," the platform will assist small and medium-sized enterprises (SMEs) with developing blockchain or distributed ledger technology (DLT)-powered applications with a higher level of efficiency and lower overall costs.
Jin Ge, general manager of blockchain-related efforts at Ant Financial, stated:
"Through the launch of the OpenChain platform, we aim to help one million SMEs and developers innovate and explore more use cases in the next three years."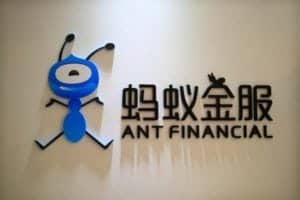 Consortium blockchain platforms aim to leverage the best aspects of public (permissionless) and private (permissioned) DLT networks and are normally used to help organizations that are part of the same industry or ecosystem.
Ant Financial's OpenChain consortium aims to support practical use cases in the global supply chain sector, digital invoices, product provenance, and for managing donations to charities.
The Ant Financial team noted:
"These use cases require not only a trust mechanism among all parties, but also high-performance consensus algorithms that can complete authentication computation on the fly."
OpenChain's alpha testing was launched last year. WhiteMatrix, an enterprise-grade blockchain app development service provider, has reportedly been using OpenChain.

Wu Xiao, founder and CEO at WhiteMatrix, claims that OpenChain's transaction processing speed is considerably faster than larger public blockchain networks such as Ethereum (ETH). Xiao also mentioned that the overall cost per transaction on OpenChain is only a fraction of what's charged by other DLT networks.

Several other Chinese Fintech companies are planning to introduce their own blockchain-enabled platforms. Baidu recently released the public beta version of its DLT-based platform, "Xuperchain."

Meanwhile, JD and Tencent have also released technical whitepapers for their blockchain-as-a-service (BaaS) platforms.

Tencent and its subsidiaries and affiliates have submitted 718 different blockchain patents. The Alibaba Group has filed 470 DLT-related patents.

Sponsored Links by DQ Promote