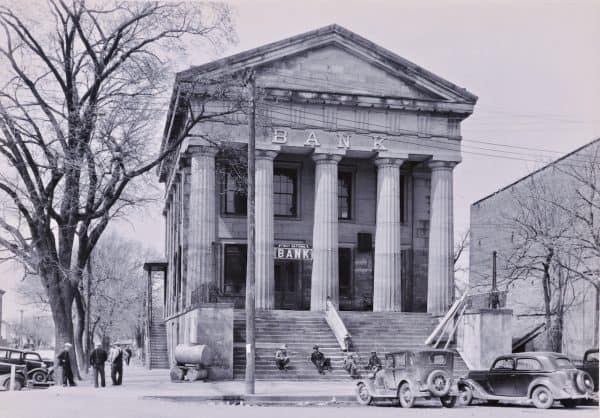 Digital banks or neobanks have now been around for several years. There are many challenger banks that aim to compete with and provide better financial services than traditional banks and institutions.
Conducting transactions online has become more popular due to the deadly Coronavirus (COVID-19) outbreak.
A new study from Finder.com, an independent comparison and information website, reveals that  digital or virtual banking adoption is expected to increase significantly. About 9% of people responding to a recent survey said they would be interested in managing a digital-only bank account during the coming year.
Meanwhile, 7% of respondents noted that most people would most likely be using digital-only banks in the next five years.
The report noted:
"That means within 5 years more than 21 million Filipino adults are expected to hold online-only bank accounts."
While referencing a Google survey of over 2,000 Filipino adults, the Finder.com team pointed out that about 15% or around 10.2 million Filipino adults say they have a digital-only bank account.
In the Philippines, EON Bank, which is managed by Union Bank, is widely-known as the Asian nation's first digital bank.
Finder's study revealed that over 16% of men and 13% of women in the Philippines have been using digital banking services.
When accounting for the number of new potential customers who are considering opening all-digital bank accounts, the gender gap widens slightly.
The report notes:
"By 2025, 32% of [Filipino] men say they plan to have an online-only bank account compared to 28% of women."
The Philippines joins other major economies such as Mexico and Ireland in terms of digital banking adoption. At present, around 15% of Filipino adults regularly use neobanks.
Finder's study revealed that Brazil and Germany (both multi-trillion dollar economies) have adopted digital banking services fairly quickly when compared to the 13 nations which took part in the study.
Approximately 28% of each country's adult population said they are currently maintaining accounts at all-digital banks. Residents of Hong Kong, India, and Malaysia also said they've increasingly begun to use neobanks.
Residents of Italy are not using neobanks as much as others as only 12% said they only use all-digital banks. Around 16% of Hong Kong residents and 13% of France's adult population uses digital-only banks.
During the course of the next five years, India is expected to experience the greatest increase in digital banking services and adoption. This, as 21% of adults in the country will be using online-only bank accounts.
The study noted:
"This means that by 2025, we estimate that just under 400 million Indian adults will hold neobank accounts. Brazil, Malaysia and the Philippines are also expected to see significant growth with an increase of 16% in each country.
The report added:
"[This will be] followed by Mexico and the Netherlands (15% each) and Germany and Hong Kong (12% each). Spain, Italy and Singapore are expected to have a more modest, but still significant, adoption rate of 10%, while the data suggests Ireland and France will have the slowest growth rates at 7% and 5% respectively."
Sponsored Links by DQ Promote