China Encourages Innovation of Exhibition Industry
On April 13th, the General Office of the Ministry of Commerce issued a circular on work related to innovating exhibition service models and cultivating new momentum for the development of the exhibition industry. The circular proposes to support cross-city and cross-region exhibition cooperation and focus on cultivating a number of leading online exhibition enterprises with advanced exhibition management concepts, operating standards, and mode innovations. Innovative technology like big data, 5G, virtual reality and augmented reality should be employed to enable companies to showcase products, negotiate and sign contracts online. (Source: MOFCOM)
Tax Information Platform Chashuibao Wins a New Round of Strategic Financing
This week, tax information platform Chashuibao secured a new round of strategic financing from BIZ MEDIA GROUP. With its big data analysis and independent algorithms, this Xi'an located startup offers customized corporate tax report based on the tax forms and financial statements uploaded by the companies, points out potential tax problems and presents solutions for the risks. (Source: 36Kr)
OneConnect to Help Build Abu Dhabi Global Market to Establish Digital Lab
On April 14th, OneConnect Financial Technology Co. Ltd., a leading TaaS company for financial institutions in China, has been appointed by Abu Dhabi Global Market (ADGM) to support the development of the ADGM Digital Lab.
In recent years, ADGM has been making every effort to transform into a financial innovation center and technology innovation center in the Middle East and North Africa. The ADGM Digital Lab is one of the initiatives to build up a digital finance and commercial service ecosystem. In the future, the lab will become a platform where financial institutions and fintech firms collaborate, test and develop innovative solutions for the financial services sector. (Source: Sina)
NIFA published "Research Report on Financial Application and Development of Blockchain Technology in China (2020)"
On April 14th, the blockchain research working group of the National Internet Finance Association of China (NIFA) has published the "Research Report on Financial Application and Development of Blockchain Technology in China (2020)". The report provides: (Source: NIFA)
The global development trend of blockchain technology and its application in finance

Important events of blockchain technology application in the financial industry worldwide in 2019

Case studies of blockchain application in financial industry in 47 institutions and 112 projects, covering sectors of supply-chain finance, trade finance, insurtech, cross-border payment and asset securitization

In-depth analysis of the potential value and risks faced up by financial blockchain application
The report hopes to offer some insights of the emerging technology, better serving the real-economy and contributing to the construction of modern financial systems.
---
The above is a weekly synopsis of the biggest stories on Fintech in China provided by WeiyangX, part of Tsinghua University, in partnership with Crowdfund Insider.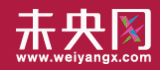 WeiyangX is the most influential website focusing on Fintech in China. The site covers the latest news, industry data analysis, business practices, and in-depth Fintech cases in Fintech. WeiyangX is incubated by Fintech Lab. Founded by Tsinghua University's People's Bank of China (PBC) School of Finance in 2012, the Fintech Lab is the first and leading research entity dedicated to leading best practices, promoting interdisciplinary innovation, and encouraging entrepreneurship in the field of fintech through scientific research and innovative project incubation.