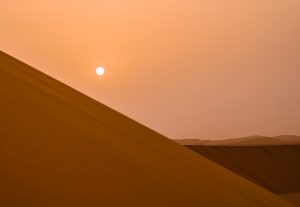 The Saudi Arabian Monetary Authority (SAMA), the nation's reserve bank which is also responsible for ensuring the growth and soundness of the Kingdom's financial system, confirmed on April 19, 2020 that it will allow nine more Fintech firms to provide services through a regulatory sandbox program.
There are now 30 Fintech companies that have joined Saudi Arabia's Fintech sandbox initiative.
The new batch of financial technology firms aims to support SAMA's goal to accelerate the country's digital transformation efforts. Saudi Arabia has outlined its Fintech strategy and its requirements and objectives in the nation's Financial Sector Development Program, which is part of the Kingdom's Vision 2030 programs.
SAMA officials said that they had received 103 different requests, and only approved the most promising or potentially innovative Fintech projects. These initiatives were permitted to the Saudi sandbox after meeting the eligibility requirements, which have been set in accordance with the established Regulatory Sandbox Framework.
Fintech applications involving payments, financing and insurance may apply to the sandbo program, in order to acquire a license directly. All such projects must follow Saudi Arabia's updated Fintech guidelines and regulations.
The new set of financial services approved in SAMA's Regulatory Sandbox reportedly include Electronic Saving Societies Platforms for residents and several crowdfunding platforms for small and medium-sized enterprises (SMEs) and business owners.
This initiative aims to promote greater financial awareness among all of Saudi Arabia's  community segments. It aims to promote the further development of the Kingdom's economy.
Additionally, Fintech businesses should help diversify the country's revenue sources, which have been largely dependent on its oil reserves. The newly approved projects also intend to offer more financing and investment opportunities.
Saudi Arabia has also been working on financial planning initiatives and further improving the quality of life of the nation's residents.