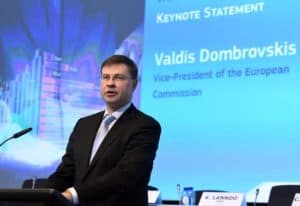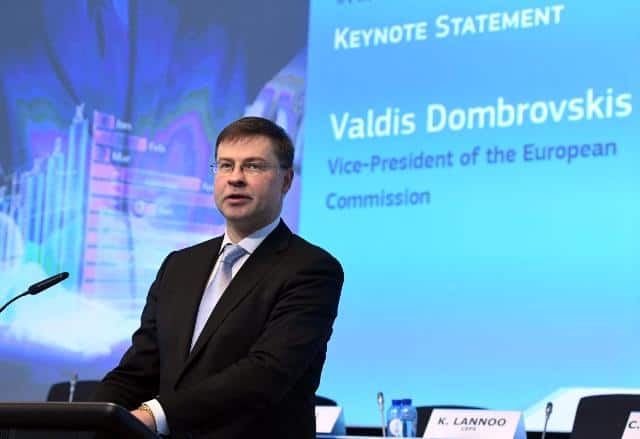 The European Commission (EC) intends on publishing possible legislation for digital assets or crypto-assets in Q3 of 2020. This is according to a statement Executive Vice-President Valdis Dombrovskis on behalf of the EC. The reveal was squirreled away in a European Parliament question page.
The statement in its entirety is republished below:
The 5th Anti-Money Laundering Directive(1) (5AMLD) introduced in 2018 a first set of anti-money laundering requirements related to virtual currencies. Meanwhile, the Financial Action Task Force (FATF) adopted in October 2018 broader definitions of 'virtual assets' and 'virtual asset service providers'(2). In addition, the Commission published in July 2019 its second Supranational Risk Assessment Report(3), in which the level of threat related to virtual currencies and virtual assets was considered as significant for both money laundering and terrorism financing.
The Commission plans to propose new legislative proposals in the first quarter of 2021 to ensure a more comprehensive EU policy on preventing money laundering and countering the financing of terrorism (AML/CFT). Work at international level would suggest a need to expand the scope of sector or entities covered by AML/CFT to all virtual assets providers.
The Commission intends to come forward with a legislative initiative on crypto-assets(4) in the third quarter of 2020. To prepare this initiative, the Commission carried out a public consultation between December 2019 and March 2020.
This consultation had a dedicated section on AML/CFT aspects of crypto-assets. In particular, it asked for stakeholders' views on the need to align the definition used in the EU AML/CFT framework with the FATF recommendation or with a 'crypto-asset' definition. The Commission will take those stakeholders' views into account when preparing its impact assessment and legislative proposal.
An inception impact assessment from some time ago provides some insight into the enigma.
According to this document:
"Crypto-assets are a type of digital assets that depend primarily on cryptography and distributed ledger technology (DLT). A wide range of crypto-assets exist, encompassing different features and functions, hence presenting different challenges and risks. Even though there is no EU classification for crypto-assets, regulators generally agree to distinguish three main types of crypto-assets. These are: (i) payment/exchange-type tokens (for example, the so-called virtual currencies such as 'Bitcoin'), (ii) investment-type tokens (which give right to ownership rights and/or entitlements similar to dividends, such as 'security' tokens which may or may not qualify as 'financial instruments' under the Market in Financial Instruments Directive – MiFID II), and (iii) the 'utility-type' tokens that enable access to a specific product or service."
While security tokens or digital securities may fall under existing regulation the fact these assets are digital, and perhaps managed on a distributed ledger, surfaces new questions and challenges.
Digital currencies have moved far beyond Bitcoin to stablecoins and cocktail tokens that may be based off a bundle of different assets or even based on an algorithm. Digital currencies that are not based on fiat currency could create unforseen systemic problems.
Non-security assets that are not currencies, or utility tokens, will be regulated – but the question is how. Perhaps we will know more in Q3.
H/T Hogans Lovells.
---
Sponsored