Even Financial, a Fintech that helps to match loans to borrowers, has acquired LeapLife – an Insurtech platform – in a move to add more services. Terms of the deal were not disclosed.
According to a company release, the addition of LeapLife allows Even to immediately commence its insurance capabilities. Even and LeapLife are said to now offer the only full end-to-end, multi-carrier digital life insurance marketplace experience.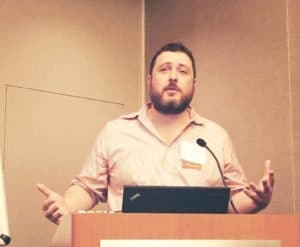 Even said that in the coming weeks it will further integrate LeapLife's technology and insurance offering into its API, making turnkey insurance marketplaces programmatically available to its channel partners.
Phill Rosen, Even founder and CEO, said his company's goal is to evolve how financial institutions connect with consumers:
"Despite its importance, purchasing life insurance is often an overwhelming and inconvenient experience. With more than $600 billion in premiums paid each year, and only 6% of policies sold completely online, we see tremendous opportunities to help modernize the life insurance industry and offer solutions that solve challenges for consumers and carriers alike."
LeapLife utilizes data science, underwriting knowledge, and proprietary technology, to allow consumers to apply for instant-decision life insurance policies with real-time quotes.
Even believes the addition of LeapLife will put Even at the forefront of consumer insurance offerings.
Charles Svirk of MassMutual Ventures, an investor in Even, stated:
"The Even and LeapLife teams share a vision that the future of insurance acquisition will rely on the power of data-driven, programmatic distribution. We are thrilled to support them as their industry experience, impressive technology, and trusted relationships will help scale Even's insurance offering and build partnerships to provide these critical innovations in insurance acquisition."
Founded in 2015, Even has secured over $55 million in funding from major financial institutions, venture capital firms, and fintechs to back its goal to evolve the financial services acquisition ecosystem. Investors include American Express Ventures, Canaan Partners, Citi Ventures, F-Prime Capital (Fidelity), Greatpoint Ventures, Goldman Sachs, LendingClub, and MassMutual Ventures.

Sponsored