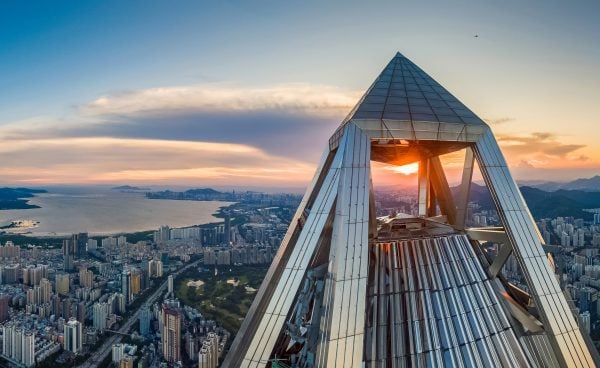 Ping An Insurance Group, China's largest insurance and logistics conglomerate, has released its Q1 2020 financial results for the three months ending on March 31, 2020.
Ping An's management noted that they are coping with the Coronavirus (COVID-19) outbreak by adopting measures which include a transformation toward online or digital operations, in order to mitigate the negative impacts of the pandemic.
The Ping An team confirmed that COVID-19 has created unfavorable economic and business conditions, such as difficulties or challenges in maintaining offline operations, increased credit risk, extreme volatility in equity markets and declining interest rates.
The insurance firm revealed that investment income fell dramatically, because of increased volatility of "fair value" gains and losses due to nosediving financial markets in China and abroad. Investment income for the company also fell because of its recent implementation of the new accounting standards for financial instruments.
As mentioned in Ping An's press release:
"In the first three months of 2020, net profit attributable to shareholders of the parent company dropped 42.7% year on year to RMB26,063 million (appr. $3.68 million). However, operating profit attributable to shareholders of the parent company still rose 5.3% year on year to RMB35,914 million (appr. $5.07 million)."
The release further noted:
"Ping An achieved continuous growth in its retail customer base. As of 31 March 2020, the Group's total retail customers grew to 204 million. In the first quarter of 2020, the Group acquired 8.71 million new retail customers, 34.7% of whom were sourced from internet users within its five ecosystems. The Group's internet users increased by 3.7% from the beginning of 2020 to 534 million."
Ping An confirmed that Lufax Holding, a Chinese wealth management business, has managed to maintain steady growth in its revenue.

Lufax's client assets grew by 2.3% from the beginning of 2020 to RMB354,848 million (appr. $50.1 million).

Lufax's balance of loans under management stood at RMB 506,275 million, which is up significantly from 9.5% from the beginning of this year.

As noted in the release, Lufax leveraged AI, during the pandemic, to "alleviate the manpower shortage and closely monitor the loan portfolio's quality." Lufax also assisted clients by "helping eligible borrowers defer principal and interest repayments in accordance with state policies," the release stated.

OneConnect Financial Technology, the Fintech division of Ping An Insurance, managed to  increase its overall transaction volume during the first quarter of this year.

Ping An claims that the pandemic has "driven up the financial sector's demand for cloud-based solutions and online products, bringing long-term growth opportunities for the industry."

The company's full report can be accessed here.

Sponsored Links by DQ Promote