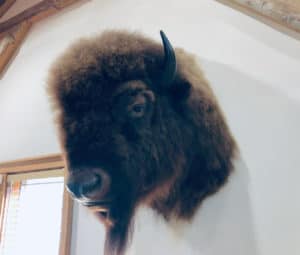 Bison Trails, a blockchain "infrastructure-as-a-service" company, recently confirmed that it has added support for Keep Network, which serves as a privacy protection layer for Ethereum (ETH).
Keep Network aims to address the challenges involved with allowing private and secure data to be used on a public (permissionless) blockchain network.
As mentioned in a press release shared with Crowdfund Insider:
"The first application of Keep is TBTC, which mints 1:1 Bitcoin-backed ERC-20 [tokens], [and] enables holders of BTC to securely store their private keys off-chain while using the BTC on Ethereum in decentralized finance (DeFi) applications." 
As explained in the announcement, the Keep protocol aims to "bridge the worlds of secure private data and public blockchains." It has been developed to allow small amounts of sensitive data, including private keys, to be stored off-chain.
The Keep protocol may also be used in blockchain-based smart contracts on-chain "in a trustless manner."
The release adds:
"The trustless component is possible due to the development of Keep's Random Beacon, a source of true randomness that makes collusion virtually impossible."
Aaron Henshaw, co-founder and CTO at Bison Trails, pointed out that storing private data securely to be used in smart contracts is a useful solution developed by the Keep team.
Henshaw argues that TBTC as a "trustless decentralized asset" has the potential to unlock DeFi applications for Bitcoin by moving the digital asset onto the Ethereum network.
He remarked:
"We're thrilled to support Keep on our infrastructure platform and look forward to a lot of participation in Keep's Stake Drop."
As mentioned in the release, TBTC functions in "a two-sided marketplace."
TBTC needs both usage and liquidity in order to be useful, the announcement noted.
It explained:
"[There needs] to be BTC deposits and ETH stakers. As a part of the Bison Trails and Keep Network integration, users will be granted access to Keep's 'Stake Drop' in order to stake ETH, participate in the network, and be rewarded with KEEP and signer fees." 
Through Stake Drop, 20% of KEEP tokens (200 million) will be provided as a subsidy to participants who are running the TBTC keep. Tokens will also be distributed to the Random Beacon keep during the first 12-18 months. This will be done to ensure that enough Ether has been staked on the network and will compensate users with KEEP tokens, the release stated.
Matt Luongo, CEO at Thesis and the project lead at the Keep Network, remarked:
"The Keep network requires an abundance of reliable, distributed, and secure nodes, making Bison Trails a strong partner and a great choice for Keep token holders and anyone joining our Stake Drop on June 8, 2020."